Whinless Down Academy Gym Competition!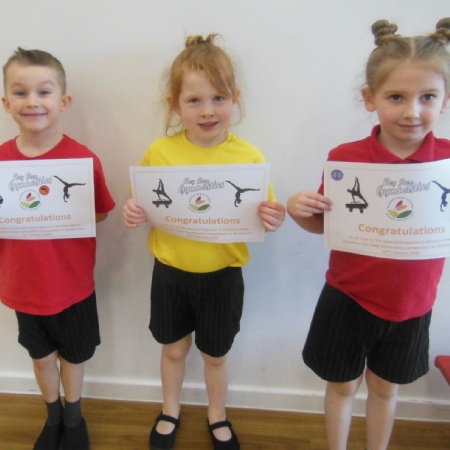 At the end of term 3 Priory Fields hosted our Whinless Down Academy gymnastics competitions, on each day a team of 4 children from Vale View, St Martins and two from Priory Fields competed.
Wednesday was the turn of the years 1s, they performed their practised routines beautifully in front of judge Miss Critcher. Their routines included elements such as the splits, arch shape, front support and a broad jump.
On Thursday it was the turn of gymnasts from year 5, they too performed their routines superbly, including backward and forward rolls, a shoulder stand and even a cartwheel! The Vale View teams didn't win gold but all the children should be extremely proud of their routines and the manner in which they conducted themselves. On to Dance next term!