Bold as Brass Project 04.02.2022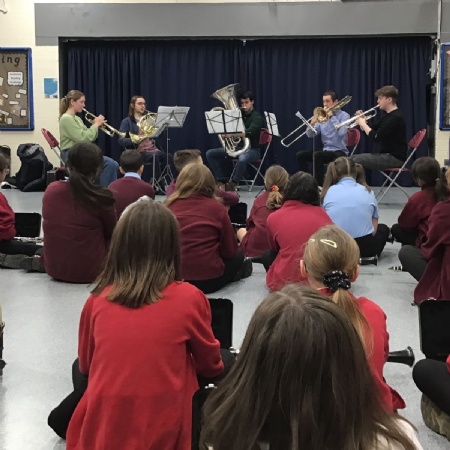 Year 5 from Vale View and St Martin's were visited by a brass band who played a medley of familiar tunes and some new songs to us.
. Some of the words that Year 5 chose to describe the performance were 'exciting', 'amazing', 'incredible' and 'inspirational'. It was also great to see our Year 5 friends from St Martin's join us at our school!