Year 5 Art Gallery. 20.10.2022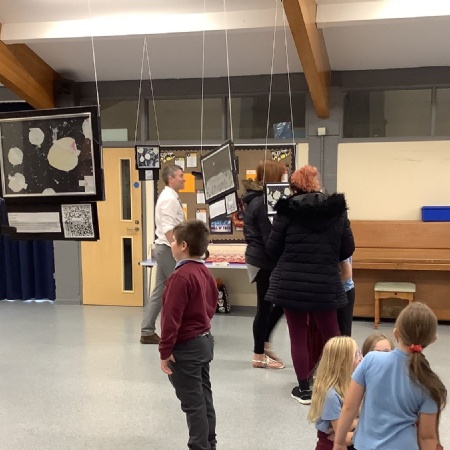 Year 5 created a wonderful Art Gallery this week to showcase their learning through their topic.
Mr Wright and Year 5 were joined by our parents to celebrate the children's learning through their latest topic entitled Earth and beyond. The children explored techniques such as marbling and charcoal to create lunar landscapes. They also found ways to share their journey electronically.