Photo Gallery
Term 5
We have loved celebrating the Queen's Golden Jubilee with a variety of activities.
The children have been making sandwiches for a snack. They had a choice of cucumber, jam and/or ham. Don't they look yummy!
We loved making and exploring bubbles with different sized and shaped bubble wands.
We have been learning how to look after our environment, including plants and wildlife.
Term 4
On World Book Day we came to Nursery dressed as our favourite book characters. Can you guess who we are?
On Pancake Day, the children explored the different ingredients used to make pancakes and the toppings you can put on them. The children had pancakes for snack. They chose between scotch pancakes and crepes. Then they had a choice of toppings; sugar, lemon, syrup, banana and raisins.
This term we are learning about mini-beasts. We have our own wormery with 4 worms. The children have been enjoying feeding them droplets of water and fresh green leaves.
Term 3
We have been finding out about the celebration Chinese New Year! Our role play area has been a Chinese restaurant and we have been ordering different foods and having a go at writing different numbers. We also tasted some yummy noodles and prawn crackers.
We have been reading the story of Goldilocks and The Three Bears. We loved eating porridge and choosing which topping to have - jam, honey, banana or raisins. We also sat on different sized chairs, which one was "just right" for Baby Bear?
This term we have been reading the story of The Three Little Pigs. "Little Pig, Little Pig, let me come in!" We used different media to make the characters from the story.
The children used their problem-solving and creative skills when making the Little Pigs house of brick using shaving foam for cement and bricks.
Term 2
Our focus text has been Aliens Love Underpants. We have enjoyed being aliens and collecting underpants from around the nursery. We have rescued them from shaving foam and ice. We have also had an underpants shop, where we practised using money to buy pants and learning our numbers. A spaceship arrived in the nursery and we were very excited, pretending we were going to space and thinking about what we could see.
On 11th November we watched a video about Remembrance Day and held a two minutes silence. Afterwards we created poppies from loose parts and painted them with blocks and brushes.
The children enjoyed exploring a variety of pumpkins at Halloween time. They painted them and used golf tees and small hammers to make holes in them.
Term 1
We have also been exploring size, colours and patterns.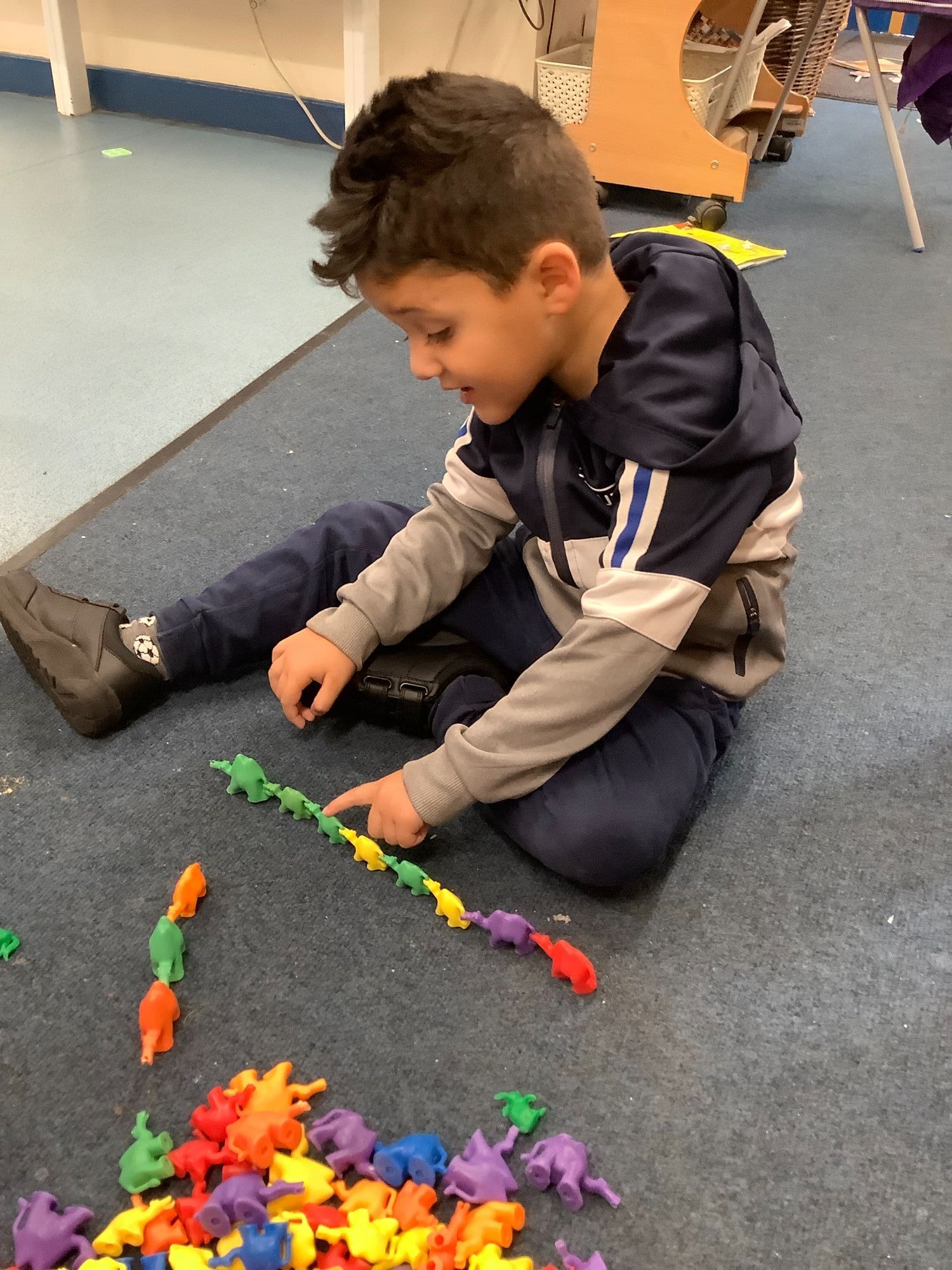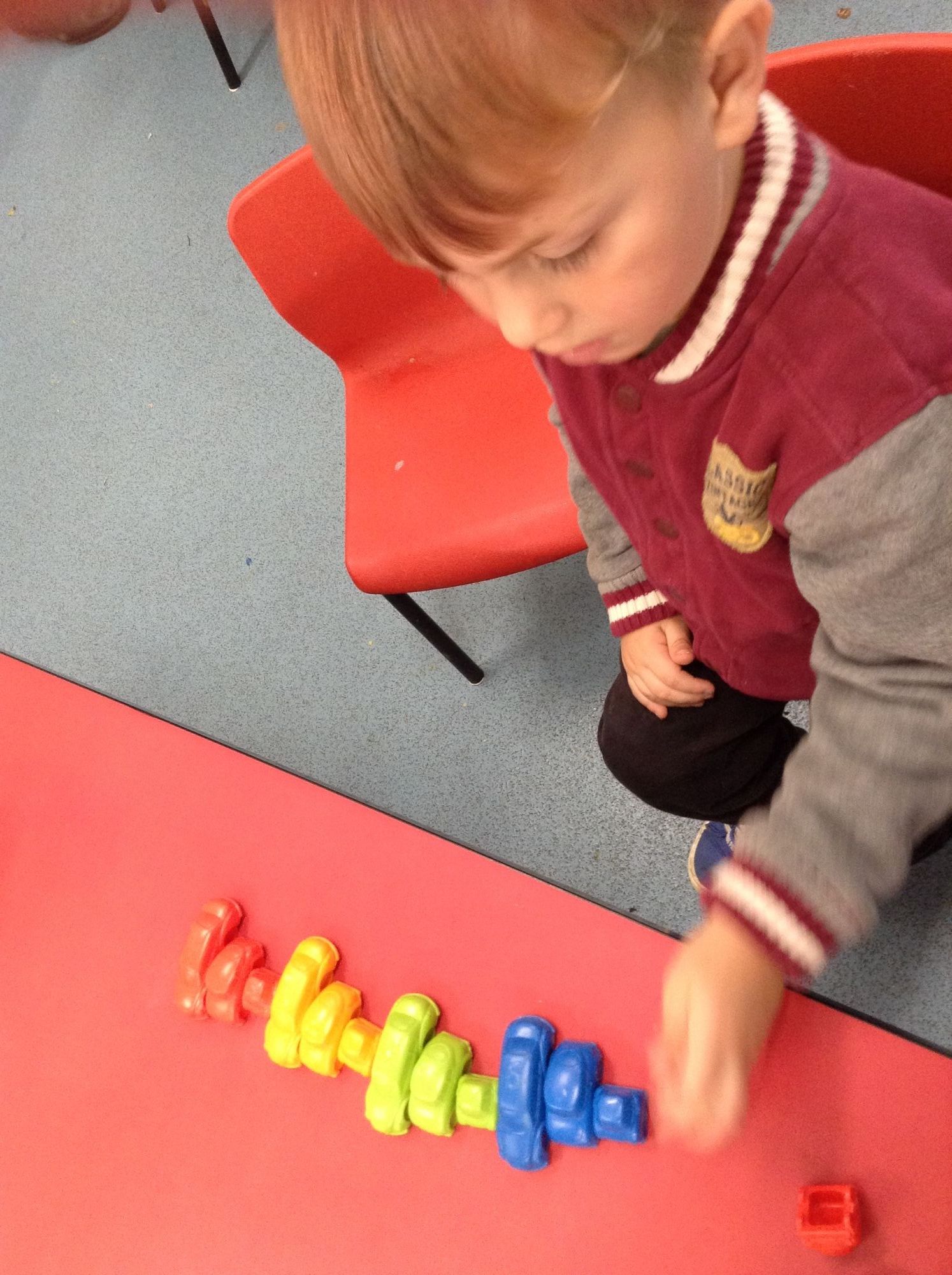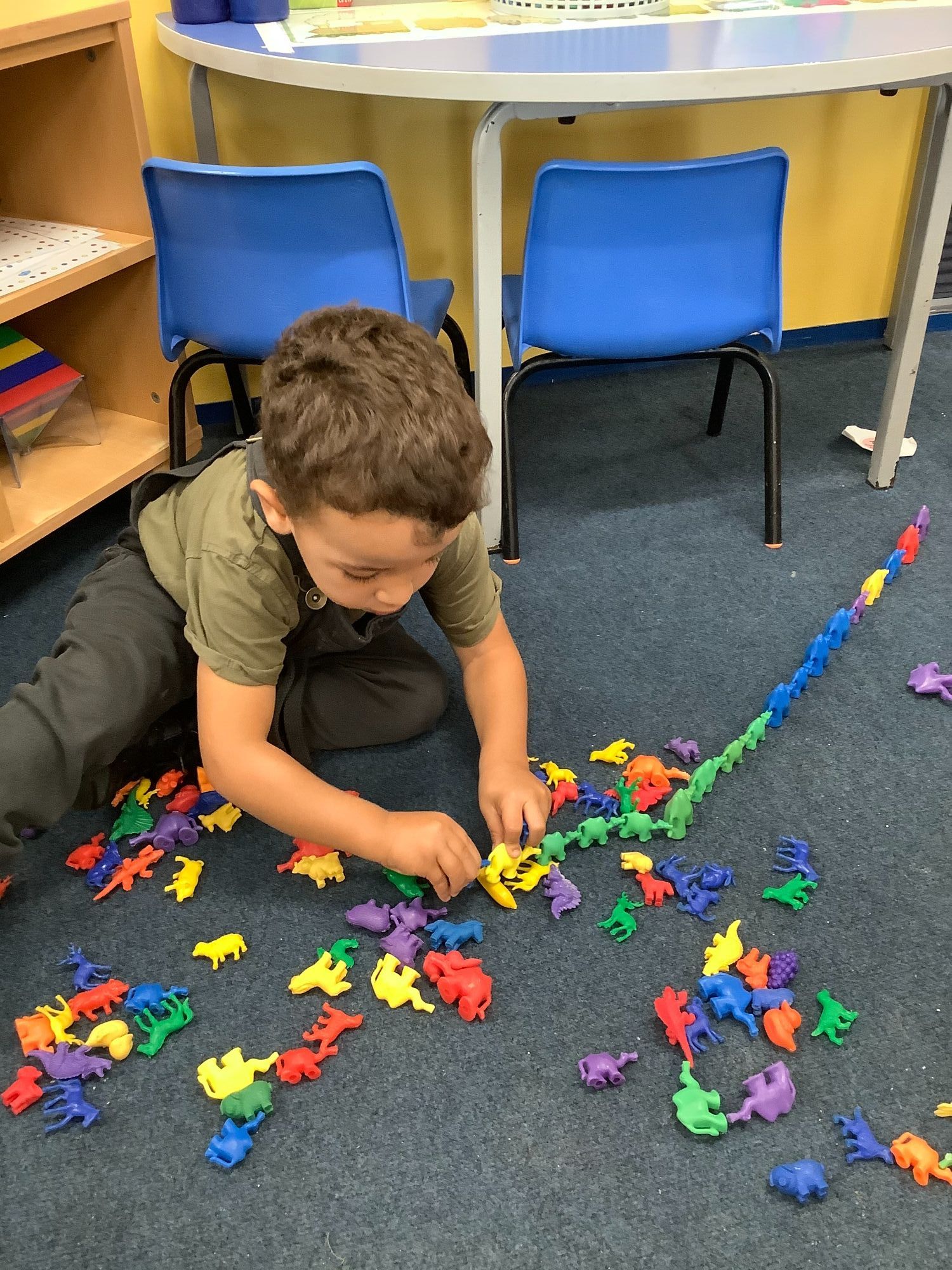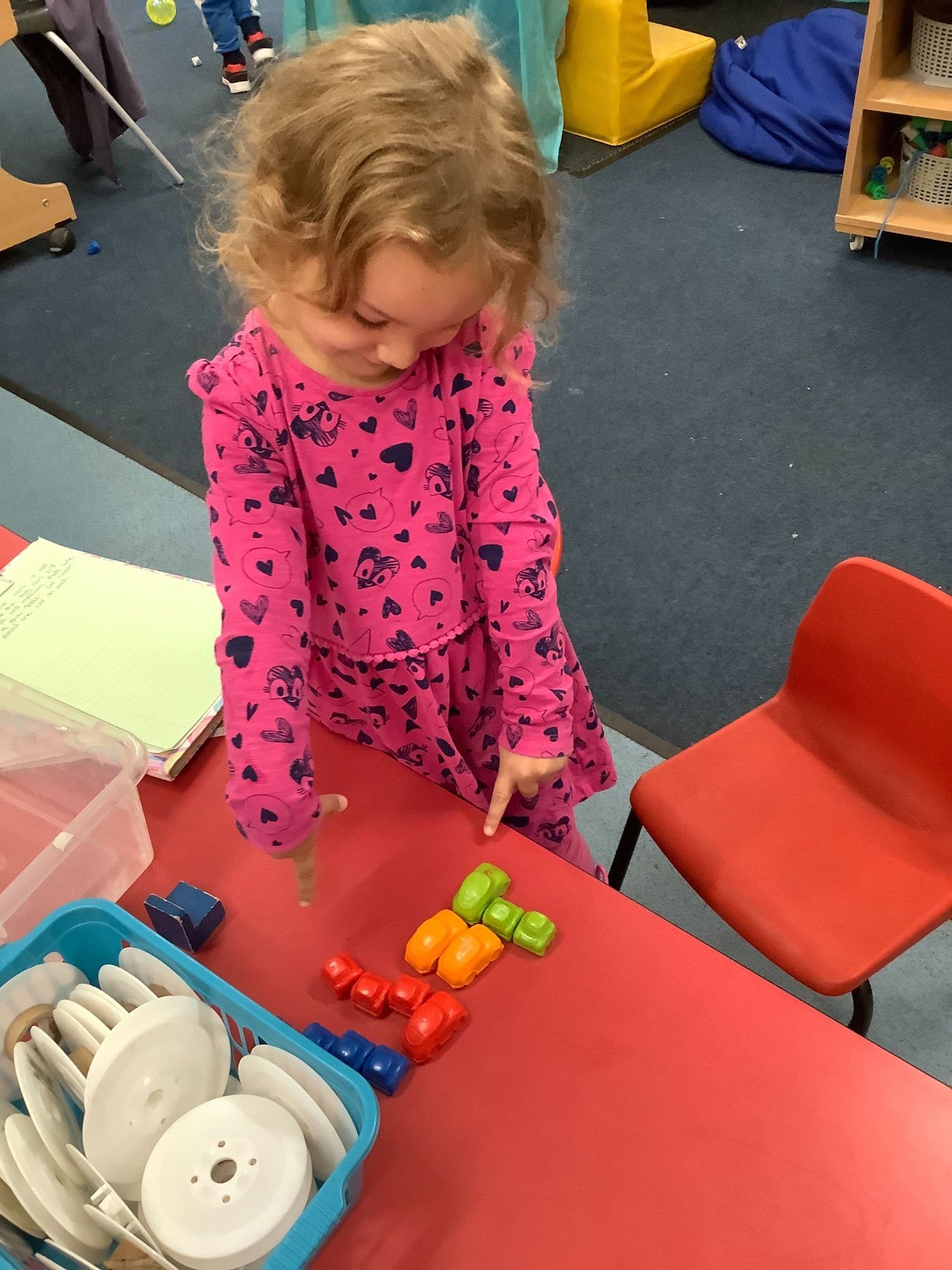 We have been setting ourselves some challenges on the adventure playground. We demonstrated one of the school values by being Determined Dogs, when trying to balance.
We tried hard to put the fire out with the pipettes of water. It is important to stay safe when there is a fire!
We loved our first session back at PE with Miss Critcher. It was a beautiful day, so we went up on the field and practised lots of our skills, including balance and throwing.
We have been learning all about oral health. We have been learning and practising how to brush our teeth. Remember to brush them twice a day!