Term 1
Our Topic this term is entitled 'Earth and Beyond'.
What is our place in the universe? What lies beyond the earth? We know that when we look up at our sky we will see the Sun, the Moon and the stars. We take them for granted. But why are they there? What do they do? How do they affect the Earth? Astronomy, like all sciences, is about asking questions. By becoming space explorers, we can find out more about our solar system and the deeper mysteries of the universe.
As aspirational artists, the children will explore the techniques of Marbling and charcoal to create lunar landscapes. We will consider how the best ways to share our art with others exploring the ideas of exhibitions and sharing art electronically.
-----------------------------
Rocket Scientists
As the children are moving up the school and gaining skills as designers, thinkers and creators, we decided to challenge them on their first day back. They had to use the balloons, straws, string and boxes on their tables to carry the supplies from the Earth to the ISS.
We used a whole range of school values to help us lift our learning off with a blast:
We were Collaborative Cats – working together to achieve our aims.
We were Determined Dogs and Positive Penguins – not letting setbacks keep us down.
We were Respectful Rhinos – sharing and asking politely.
We were Responsible Rabbits – making sure we didn't waste our resources.
As you can see from the pictures, we had a cosmic day and we hope our learning will be out of this world this year!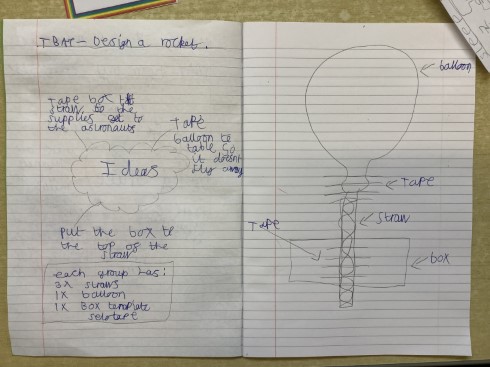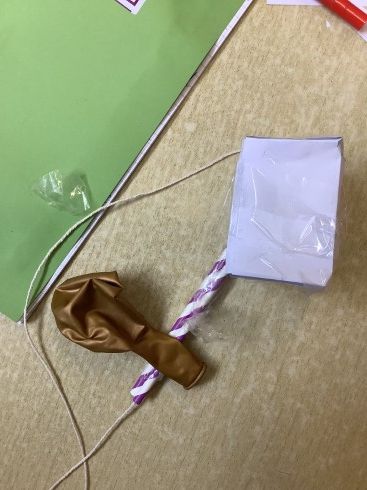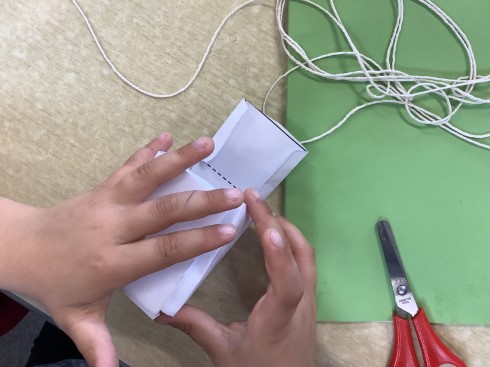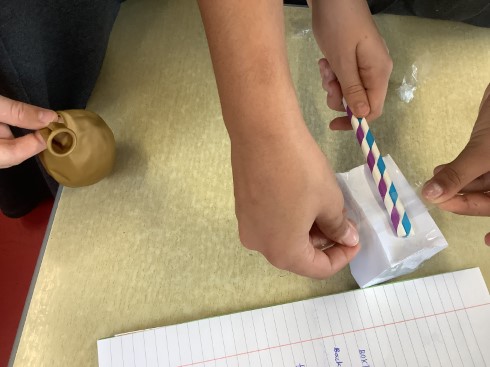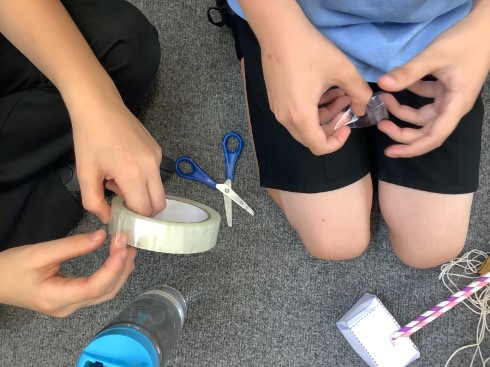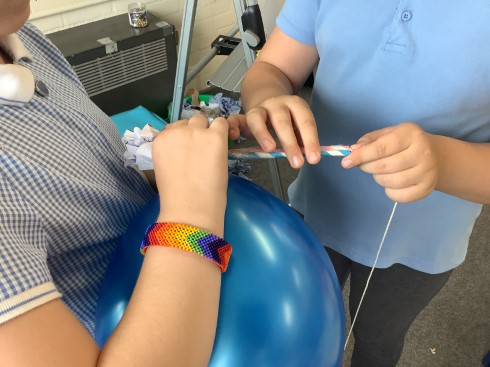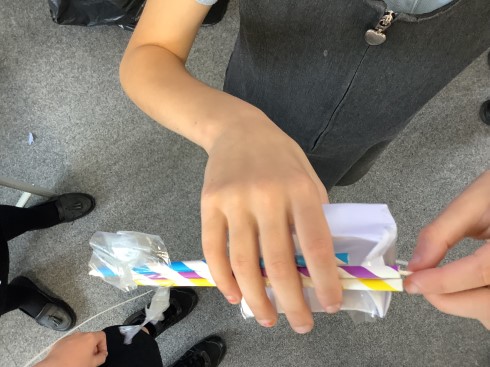 ------------------------------------
Exploring shape
This week, Year 5 have been exploring 3D shapes. We had the opportunity to explore a range of shapes and identify their properties and then we moved our learning on by creating 3D shapes from polydron and exploring the nets they made when we opened them up. We had a great time visualising and creating.