Term 1
Our Topic this term is entitled 'Extreme Environments'.
What on earth is happening beneath our feet? The tectonic plates that form the Earth's crust are always moving. Even the smallest movement can cause huge earthquakes, volcanoes and tsunamis that devastate communities across wide areas. If we can understand what is happening underground we can learn to predict and protect ourselves in the future. What can we learn from rocks? As stupendous Scientists, we will compare and group together different kinds of rocks on the basis of their appearance and simple physical properties, this knowledge will help us to describe how fossils are formed. As hands-on Historians, we will visit the Warren and collect fossil, like the esteemed fossil hunter Mary Anning. We will then use these artefacts to help us to describe and explain the passage of time. As amazing artisits we will develop our use of sketch books and consider how these can support us in refining our observational and sketching skills.
-----------------------------------------
Year 3 Term 1: Extreme Environments Learning Lift-Off
The first day of our new term – and year- started with a fossil hunt! We have been inspired by Mary Anning (who found the first complete pre-historic skeleton of an ichthyosaurus) to have a go at excavating real fossils from plaster blocks. We learnt how to use the tools of a palaeontologist to carefully remove the specimens and clean them up. Using information cards, we identified the types of fossils we found. The shark tooth had to be removed very carefully!!!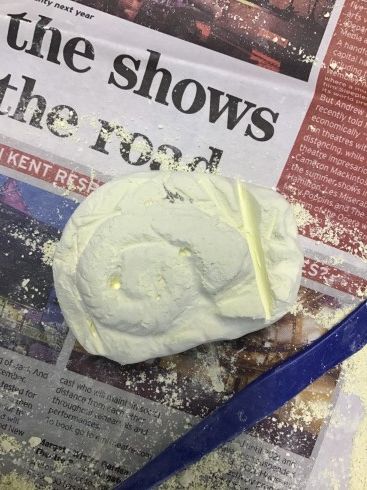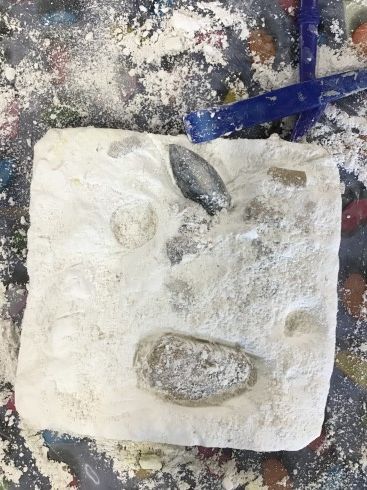 Edible Rocks
Year 3 have learnt that there are 3 types of rocks: Igneous, sedimentary and metamorphic. As collaborative cats, the children made their own edible rocks. We squashed fondant using pressure to demonstrate how metamorphic rock -like marble- is made. We used layers of yoghurt and biscuits to show how sedimentary rocks build up in layers over time. We have great fun heating marshmallows and chocolate chips in the microwave to show how igneous rocks are made from heated magma or lava.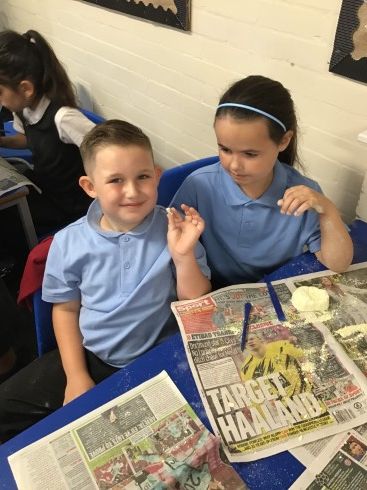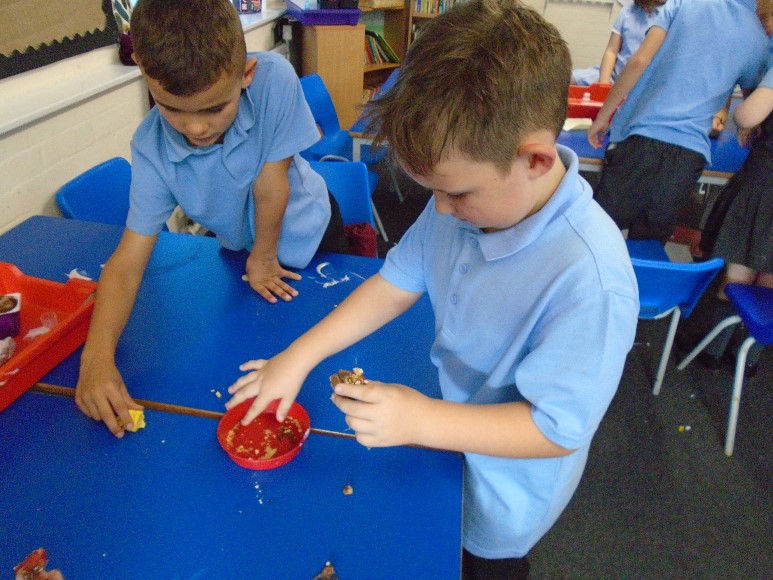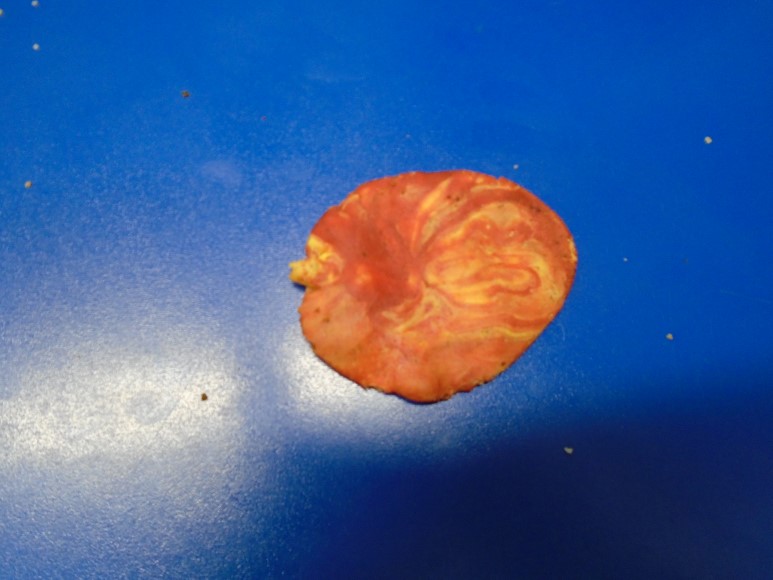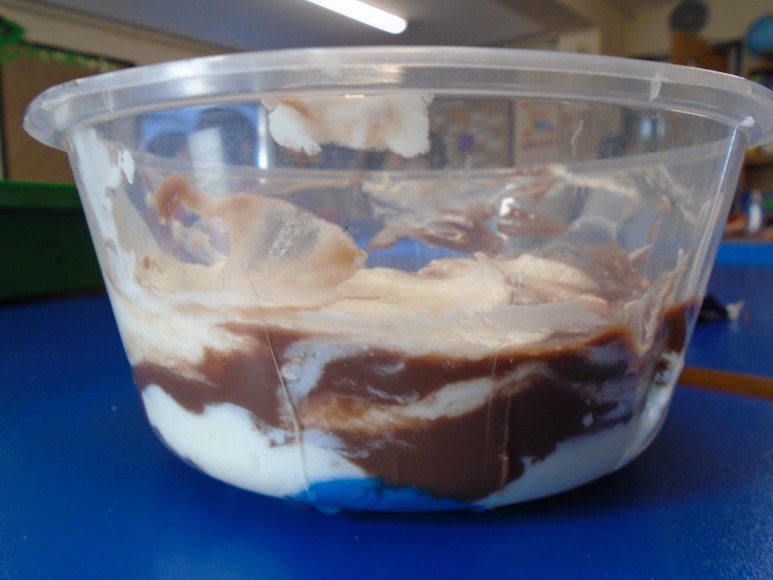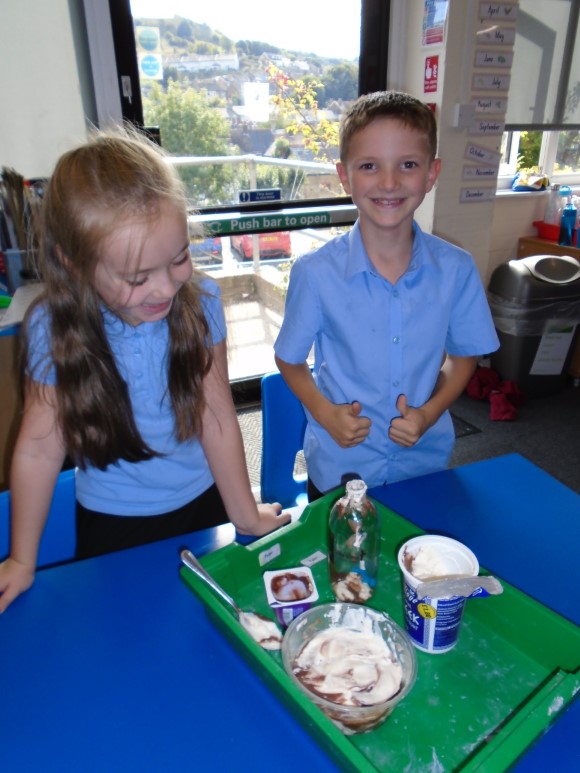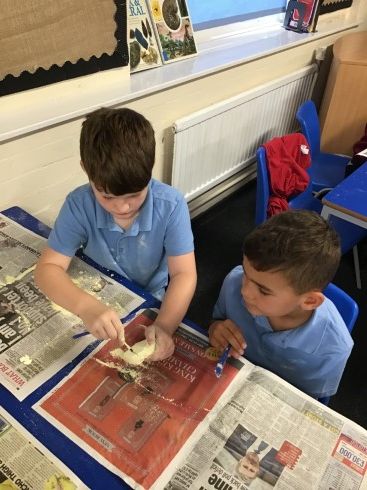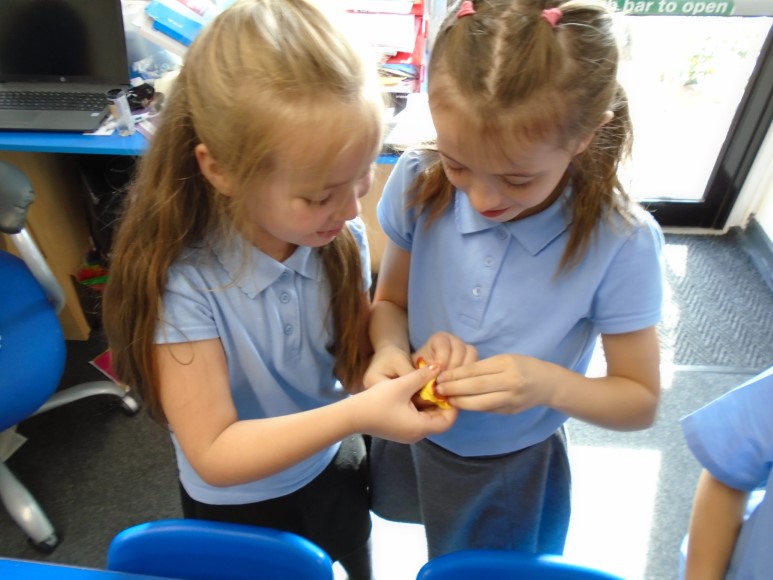 3D shapes
The children have been learning about 3D shape names and properties. We used pasta and marshmallows to create 3D models of pyramids and prisms to count the edges and vertices of familiar 3D shapes.
Can explain how to work out the number of vertices on a pyramid?