Term 1
Our topic this term is entitled 'Healthy Living'
What does it mean to be healthy and is it really that important? In this topic we learn all about health finding out all the ways we can look after our bodies; from brushing our teeth like a dentist, to interviewing a real life nurse and even becoming a MasterChef and preparing a healthy meal for our families. We will consider a whole body approach to healthy living. But has being healthy always been this easy? Florence Nightingale and Mary-Jane Seacole might disagree, as we travel back in time and think about what hospitals and health looked like before the rise of the modern day nursing heroes. As spectacular Scientists we find out about and describe the basic needs of animals, including humans, for survival and look at the importance for humans of exercise, eating the right amounts of different types of food, and hygiene. As hard-working Historians we will compare the lives of Mary Seacole and Florence Nightingale and think about how they have contributed to society and exploring the idea of legacy. In DT, children will explore cooking and nutrition, designing their own healthy meal and beginning to consider where food comes from and the impact of this.
---------------------------------------------
The children have come into school and settled very quickly into our new routine. They have all enjoyed seeing their friends again and they are finding the new classroom exciting.
This week we have kicked off our topic learning with a fun learning lift off afternoon to introduce "Healthy Living. We had an afternoon of wellbeing activities, all of which the children had the opportunity to try.
There was a "Mindful colouring-in" table: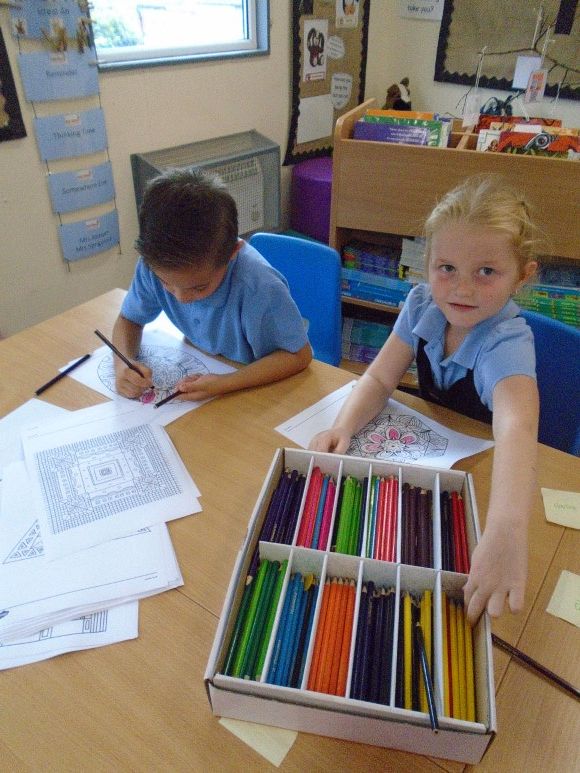 There was a hand massage area: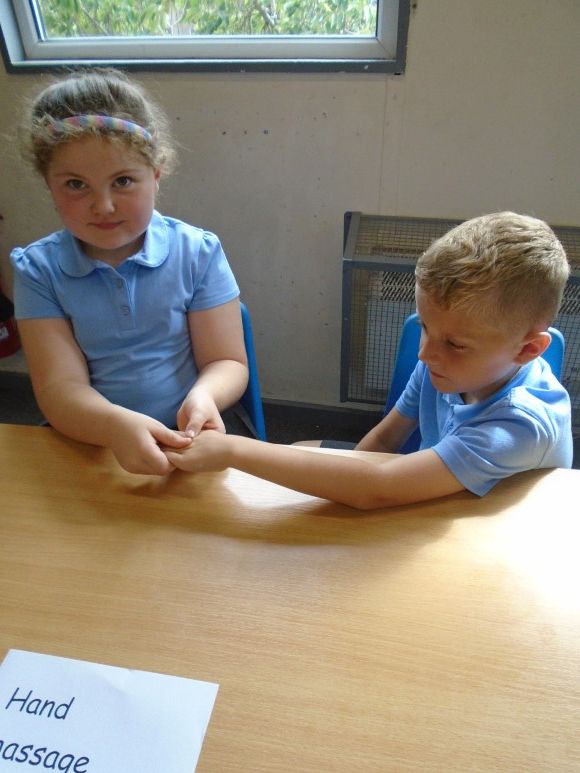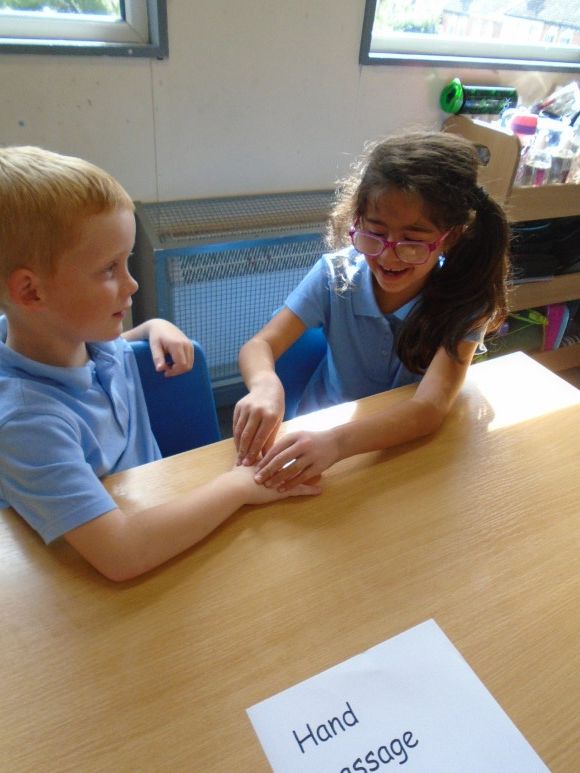 We set up an essential oils sensory smelling table: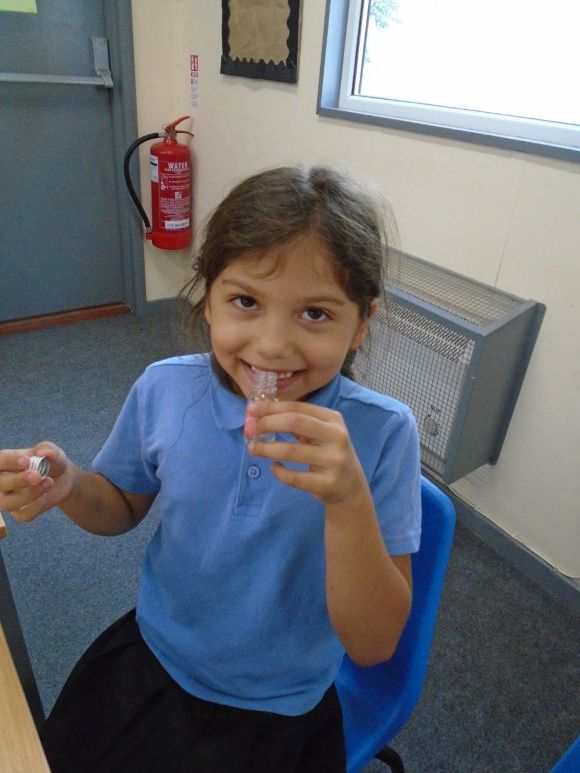 There was a salad bar for all the children to have an opportunity to eat well and try new things: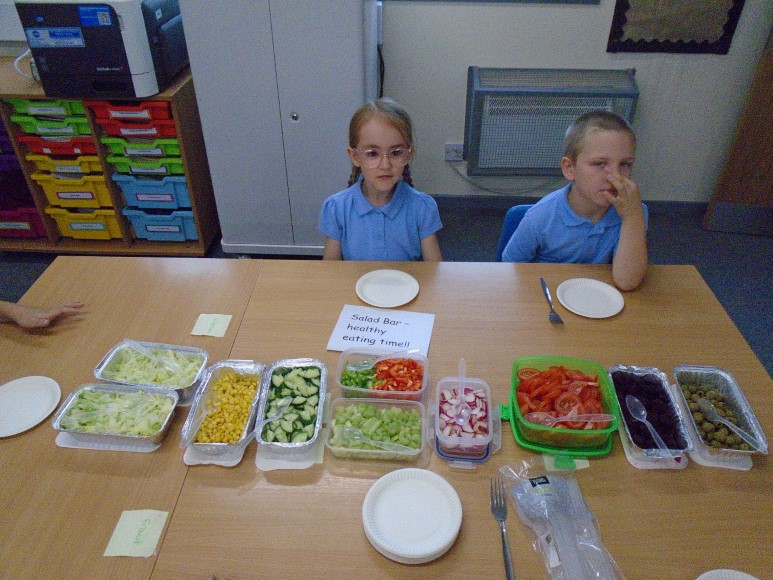 The most popular activity was the "relax zone". The children were encouraged to take their shoes and socks off, pop cucumber slices on their eyes and just chill!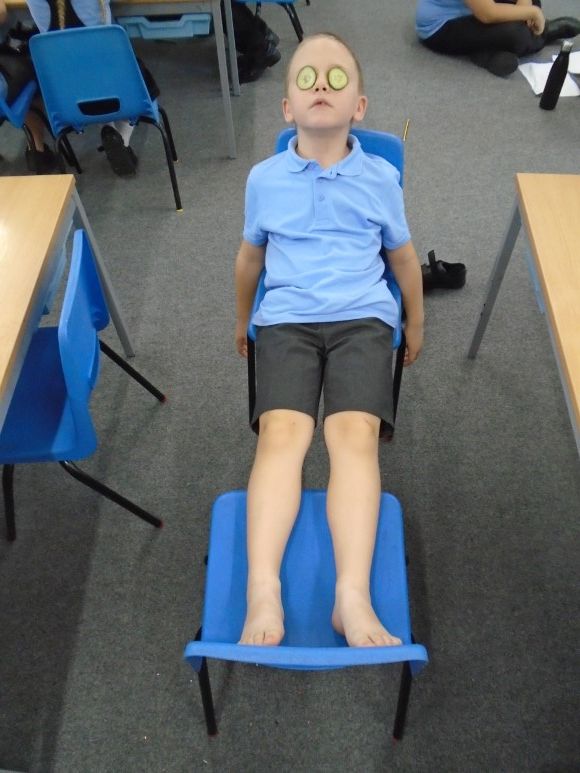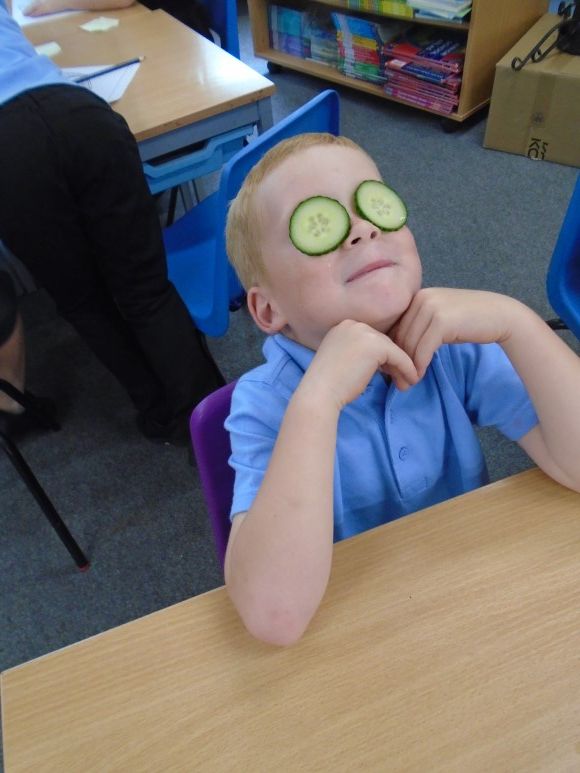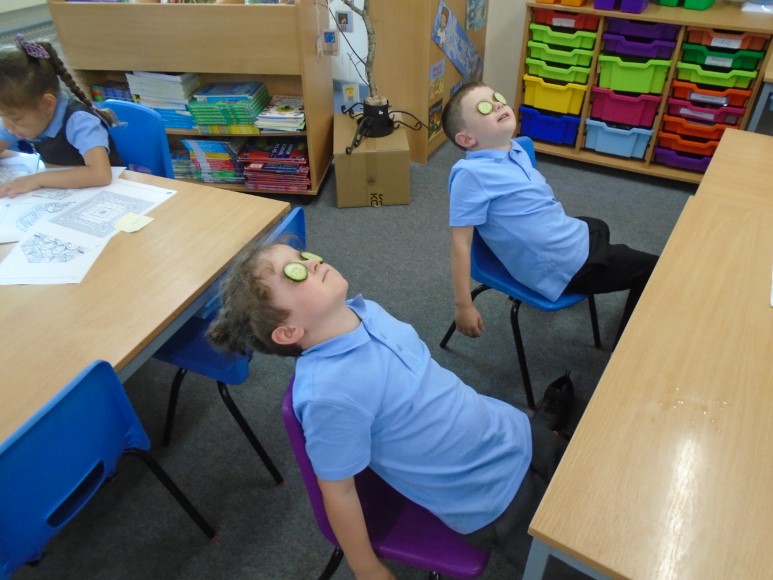 ---------------------
This term in our number maths lessons we have been partitioning numbers into tens and ones using our base 10 resources. Here are some examples of our work;
Tens and one pics 1 -5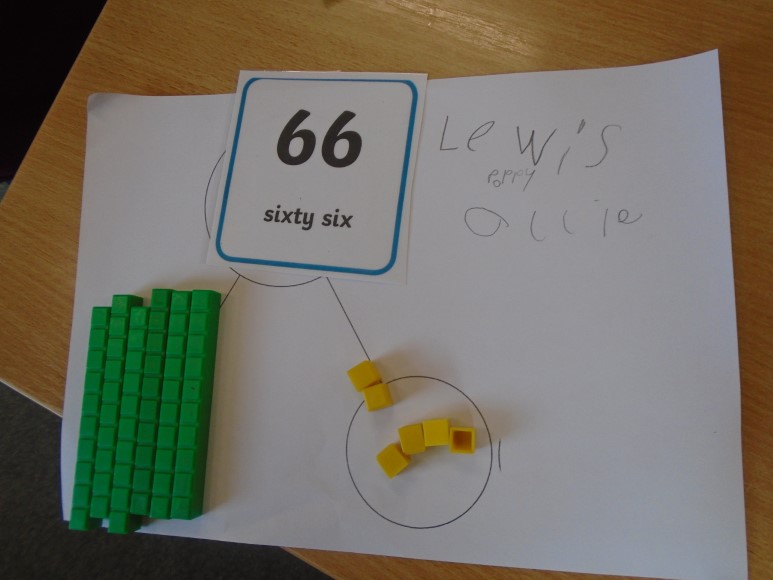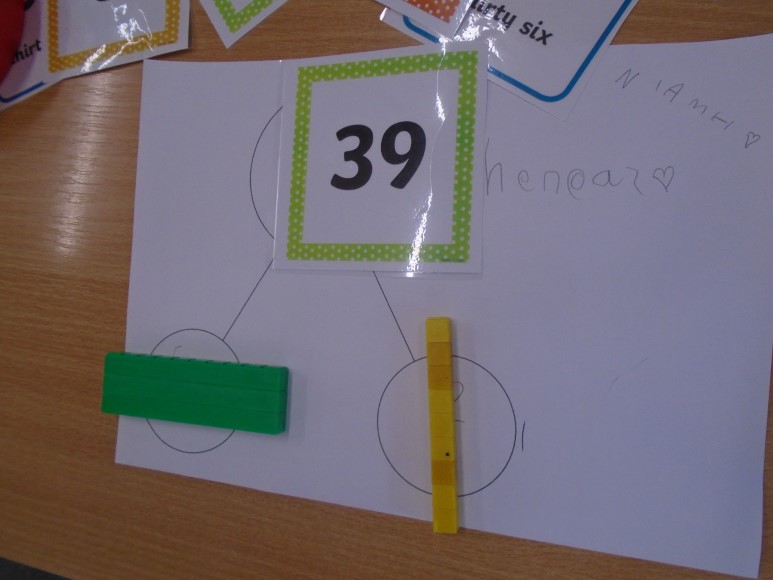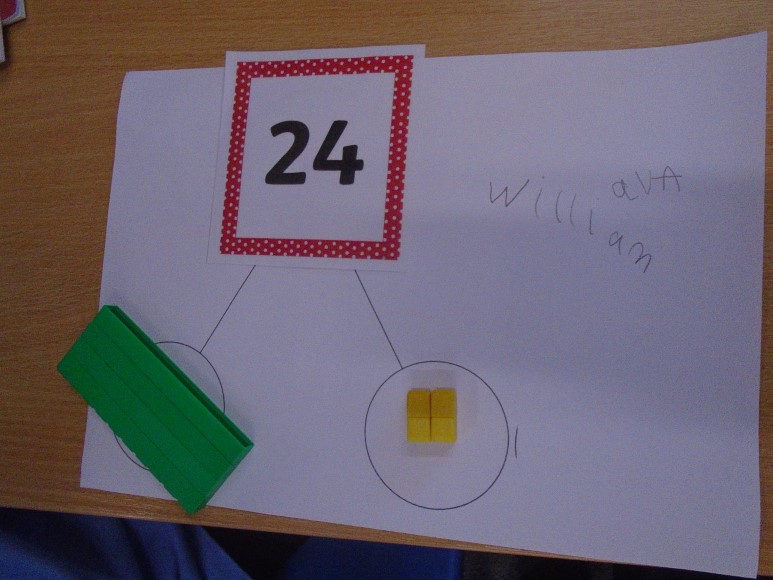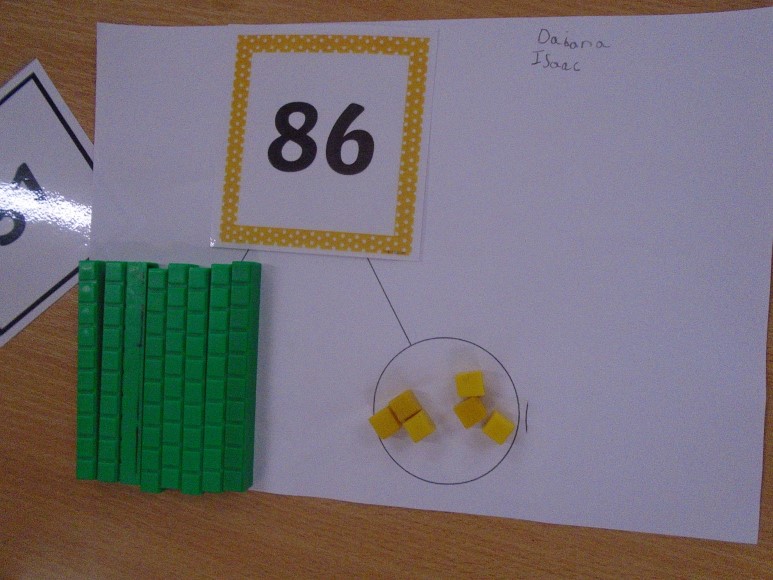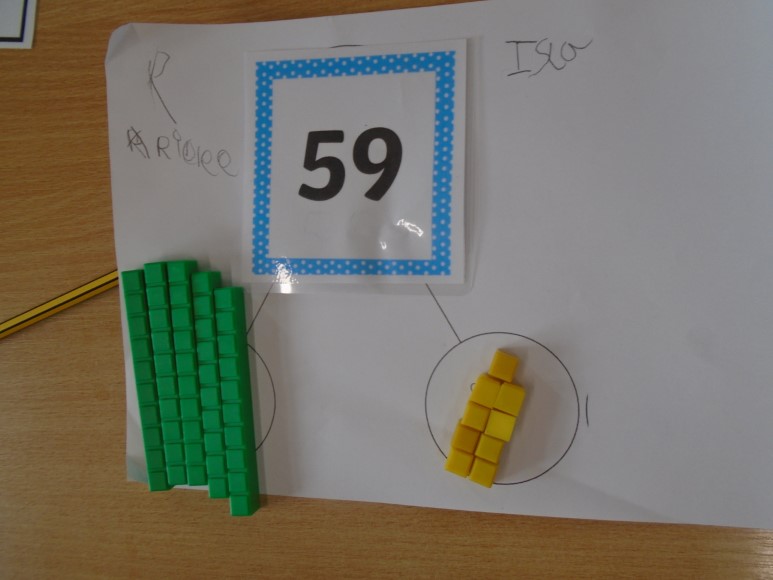 In topic maths we have been learning the difference between times that are "past" and "to" the hour. The children all enjoyed making their own clocks to help them with their understanding of this.
We have also re-capped on telling the time to the nearest o'clock and half past.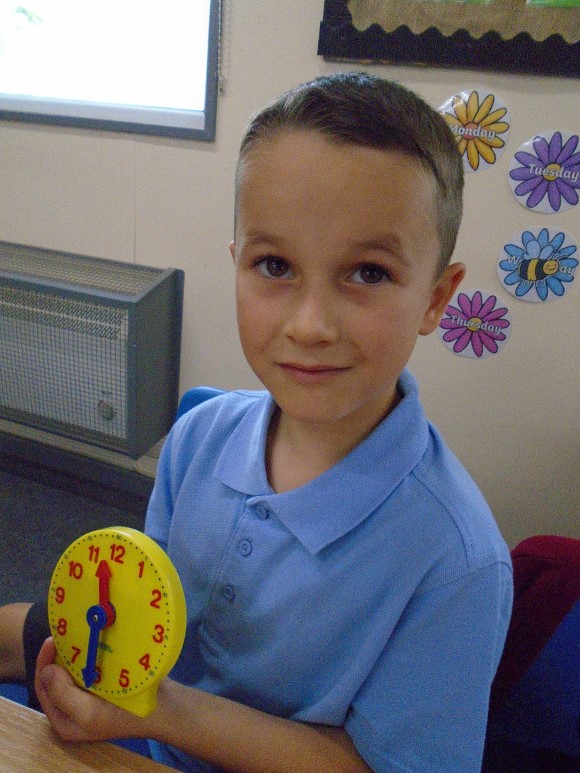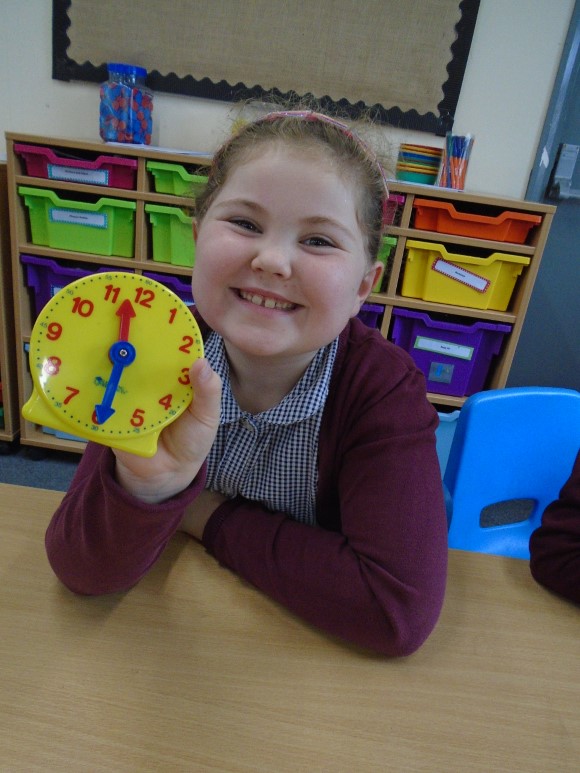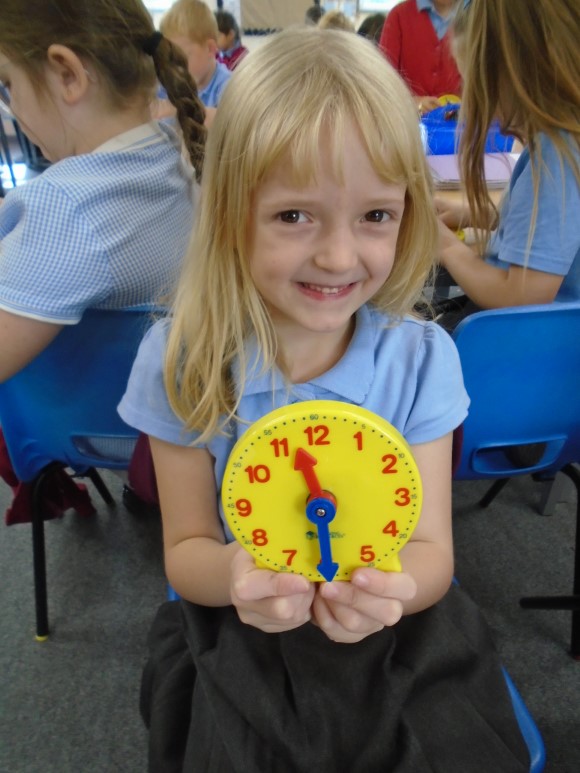 -----------------------
This week in our English lessons we have been learning where we can use apostrophes. The children were then asked to write sentences putting the apostrophe in the correct place.