Term 1
Our topic this term is: How Can you read me a Story?
Within the warm and supportive confines of their new classroom, the children will listen to and engage with a range of stories. Children will share their own favourite stories with their new friends, and begin to explain, using their prior knowledge, why they like them. The children will explore their new environment and talk about a range of stories through role-play, small world and imaginary play.
As we play and explore, we will take part in simple pretend play, respond to new experiences and participate in everyday classroom routines.
---------------------------------
What fun the children have had exploring their new classroom this week. They have enjoyed searching the different areas and building new friendship groups.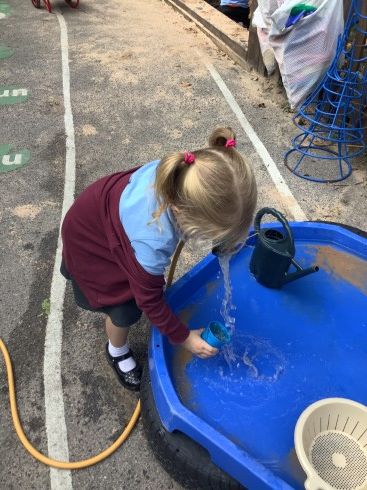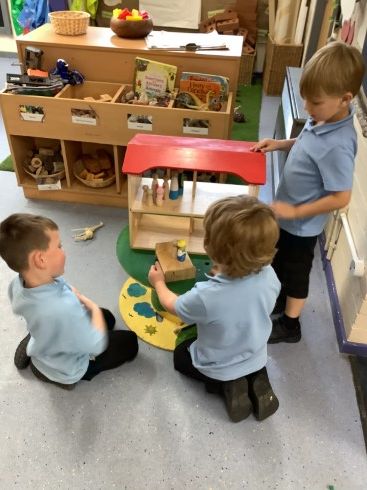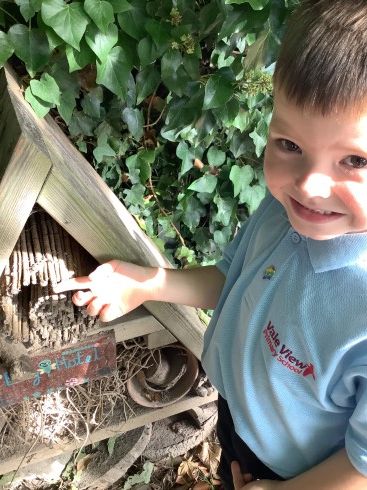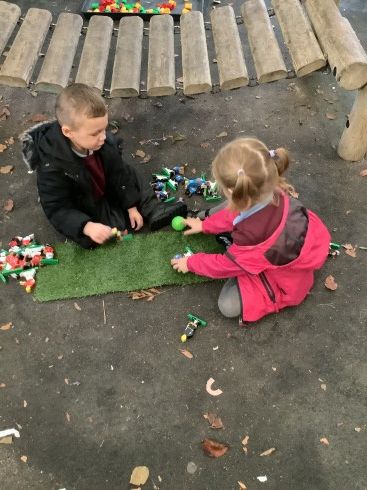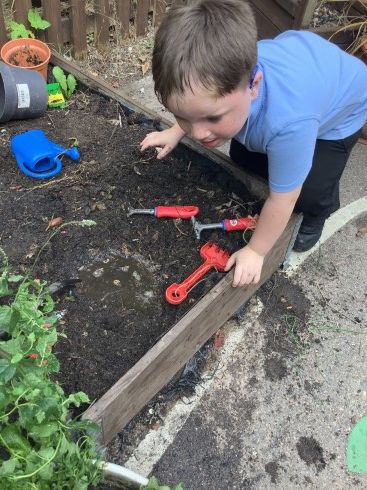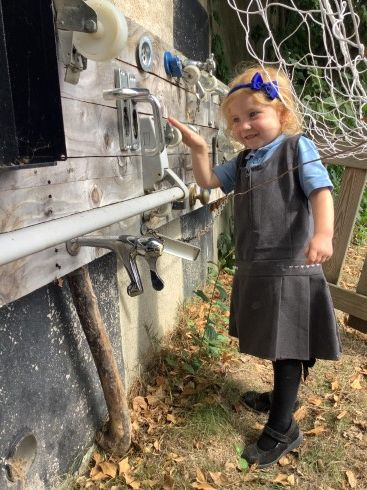 -----------------------------
This week the children have been super excited to start their . We have been listening carefully to sounds and have started to learn how to say and write some too. We are also beginning to notice the sounds in our name!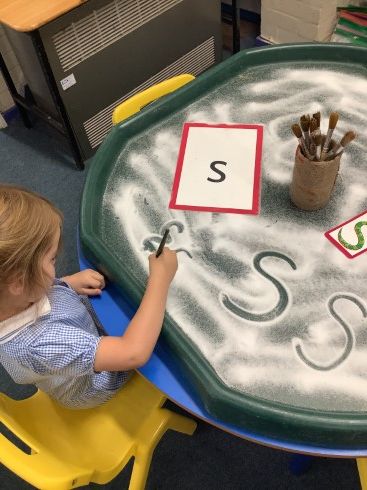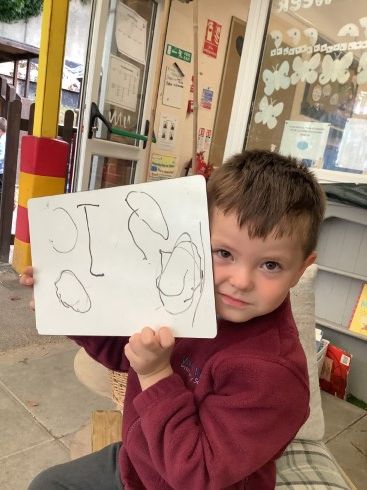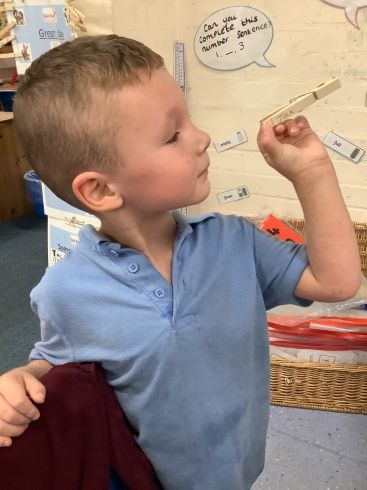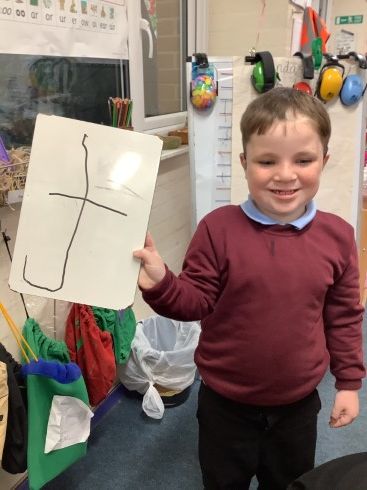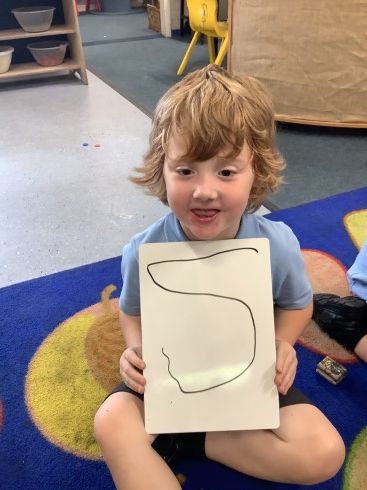 -------------------------------
We are enjoying the start of our new topic- Can You Read Me a Story? We have been sharing some of our favourite stories with our new friends.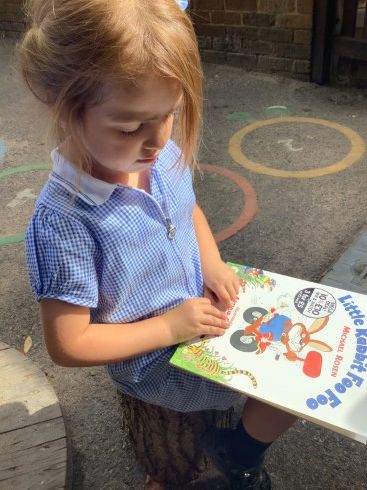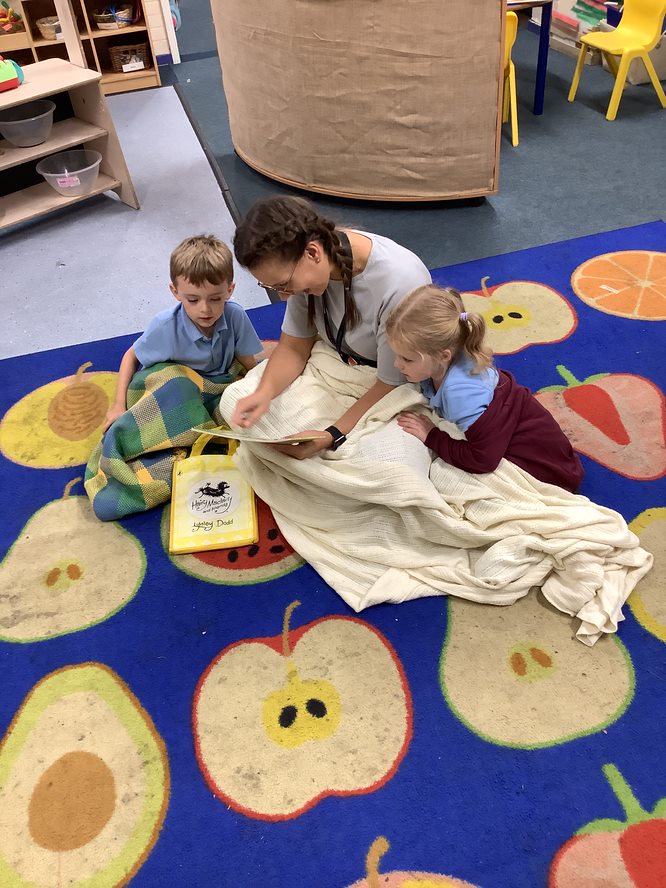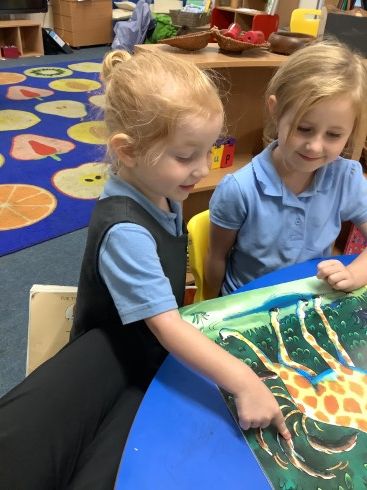 -------------------------------
We are enjoying finding new ways to prepare our muscles for writing. This week, we listened to some music and a story that went along with it. We used our mighty muscles to draw all sorts of lines and shapes to match. Take a look at some of the pictures we made.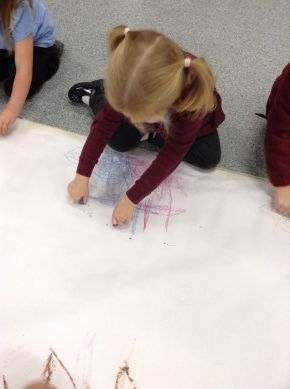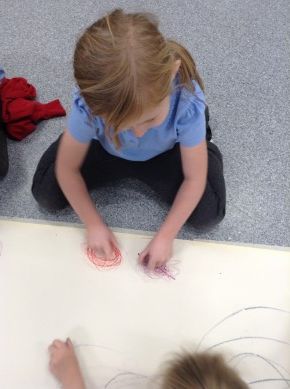 We have been very surprised this week, as a tiger has been to visit! He left some clues at the beginning of the week, including a huge mess, with spilt tea and cake crumbs. Throughout the week, we discovered it was The Tiger Who Came To Tea! Now we are keeping an eye out, just in case he visits again.