Term 2
Our Topic this term is entitled 'Spectacular Seasons'.
What are the seasons and how do they change? Over the year the weather and daytime length changes, why does this happen? How and why does this impact on our daily lives at home and in school? How do the changes in the seasons help us decide what we can wear and do? Lots of exciting events are celebrated throughout the year. Why do they happen at that time? Using this knowledge can we make observations and draw conclusions to inform our decisions.
As hands-on Historians we learn all about the circumstances that led to The Gunpowder Plot, what happened when Robert Catesby, Guy Fawkes and the other plotters tried to execute their plan - and the consequences of their actions, right through to modern day Bonfire Night celebrations. We will begin to learn about the theme of democracy and why this is important.
As growing geographers we will ask: 'What is the weather like in the UK?' We will become weather reporters and develop our skills in identifying seasonal and daily weather patterns in the United Kingdom.
As aspirational Artists we learn about our key artists David Hockney and Andy Goldsworthy using nature's resources to create pictures and sculptures.
--------------------------
What an exciting term we have planned! We have kicked off our history learning with a fun Learning Lift-off about the Gunpowder Plot. The children worked in groups to help create a class Guy Fawkes ready for our "weather permitting" bonfire! The children worked collaboratively, under the watchful eyes of Mrs Pullen, to fill the Guy up with straw.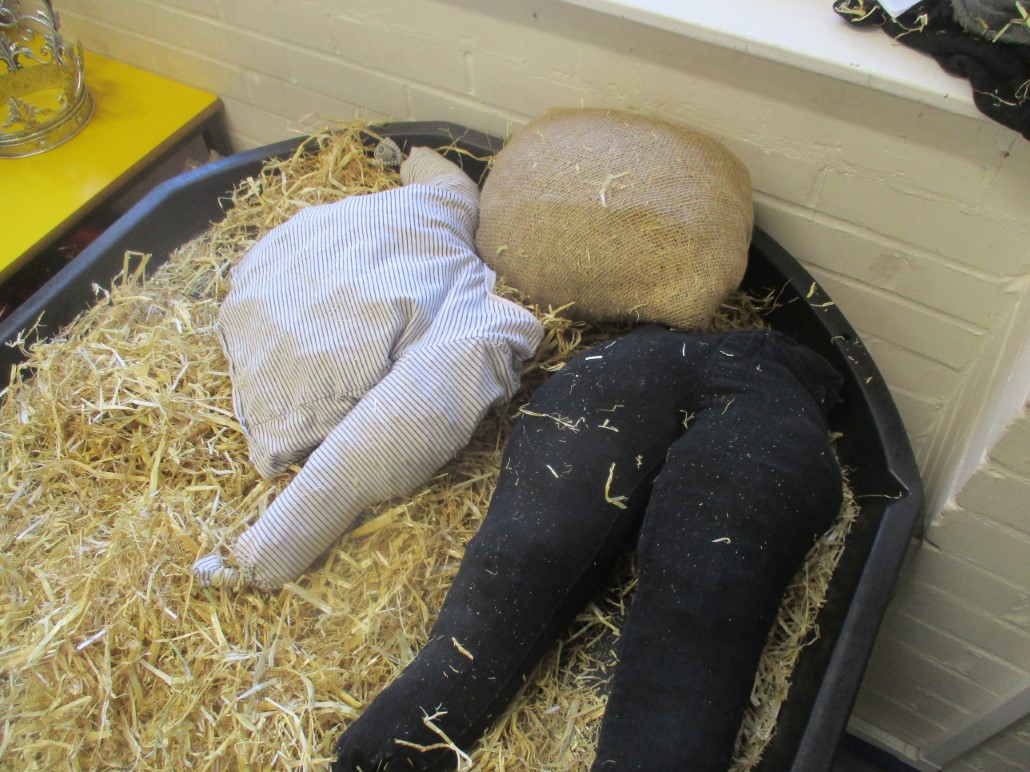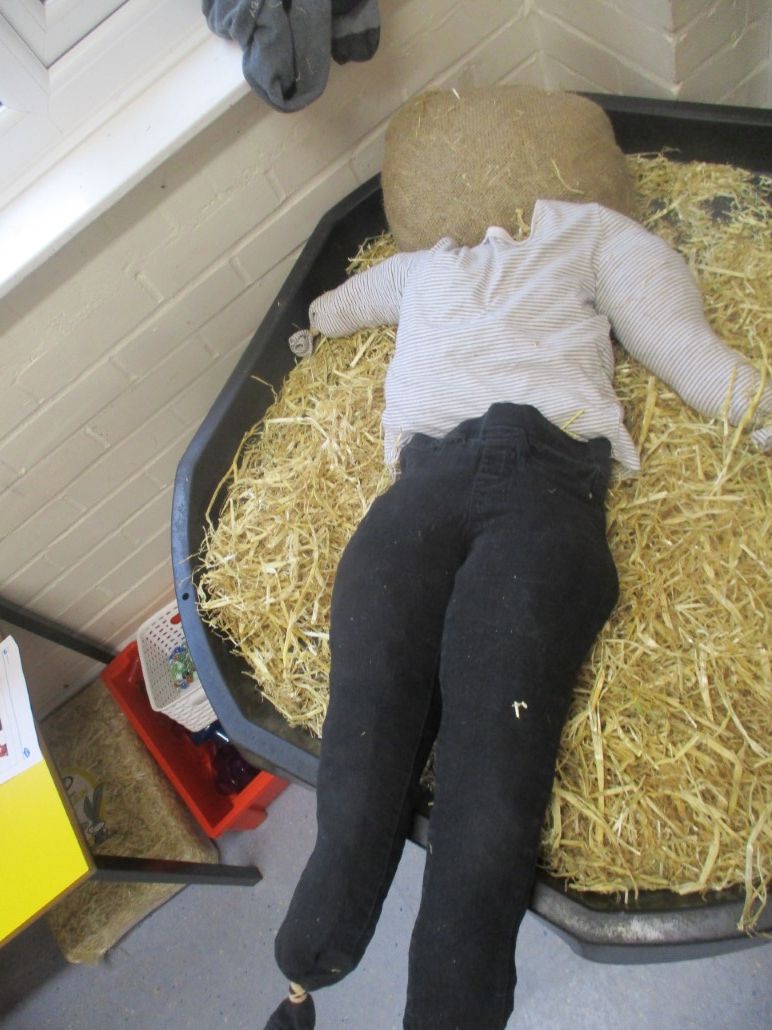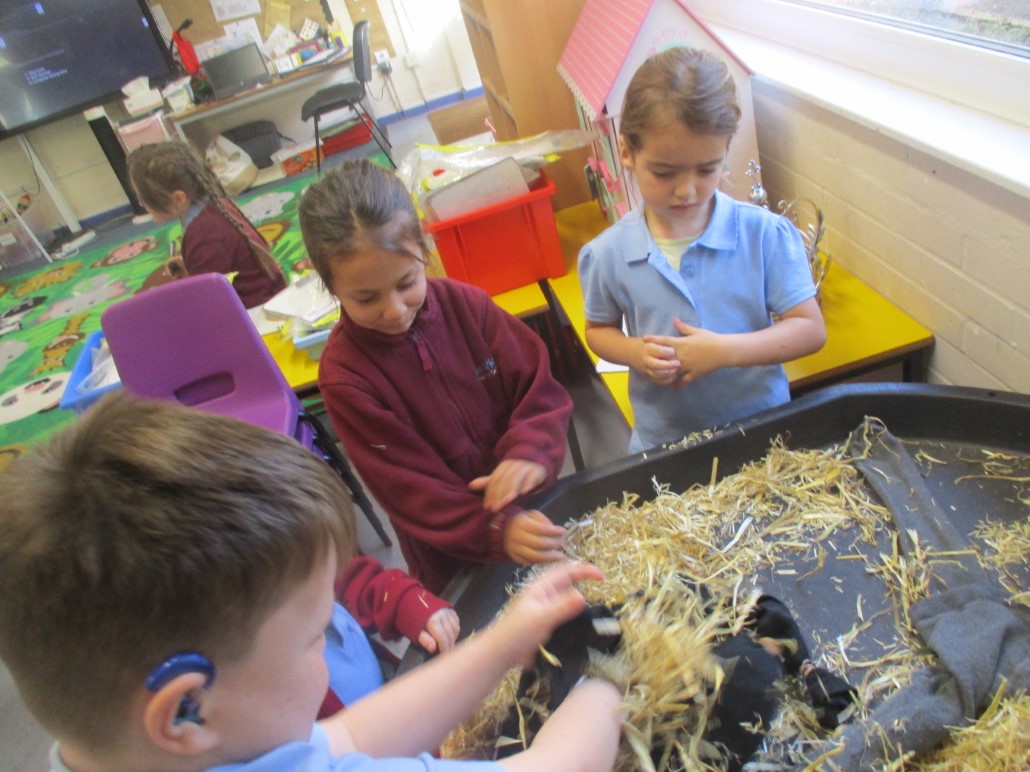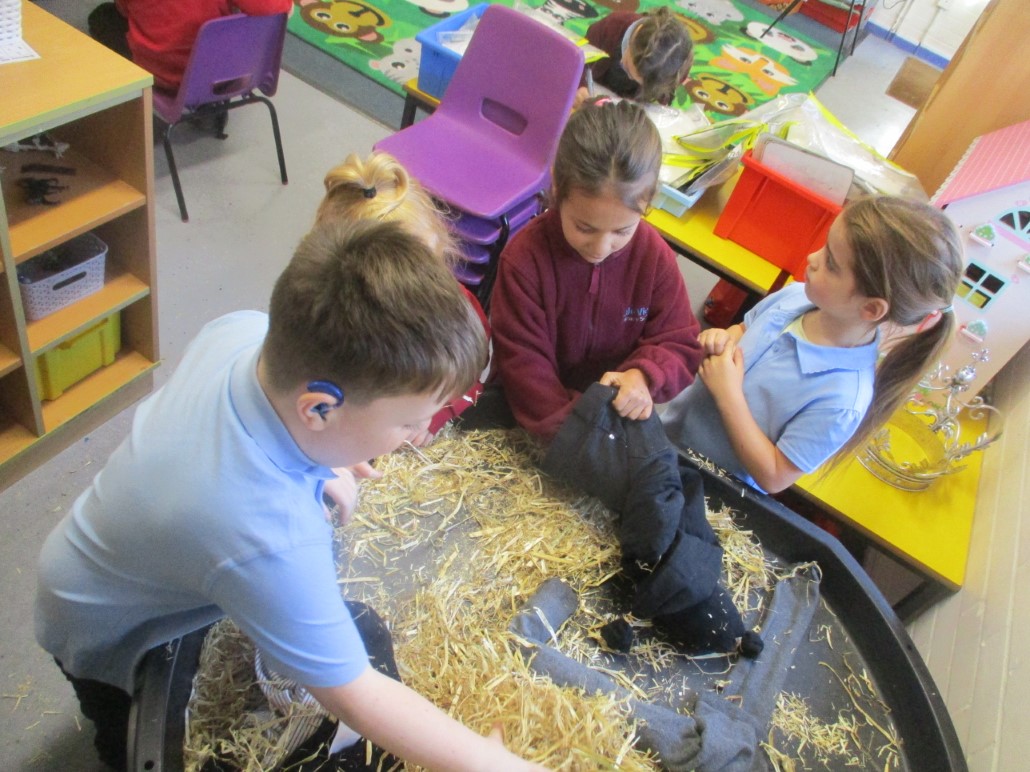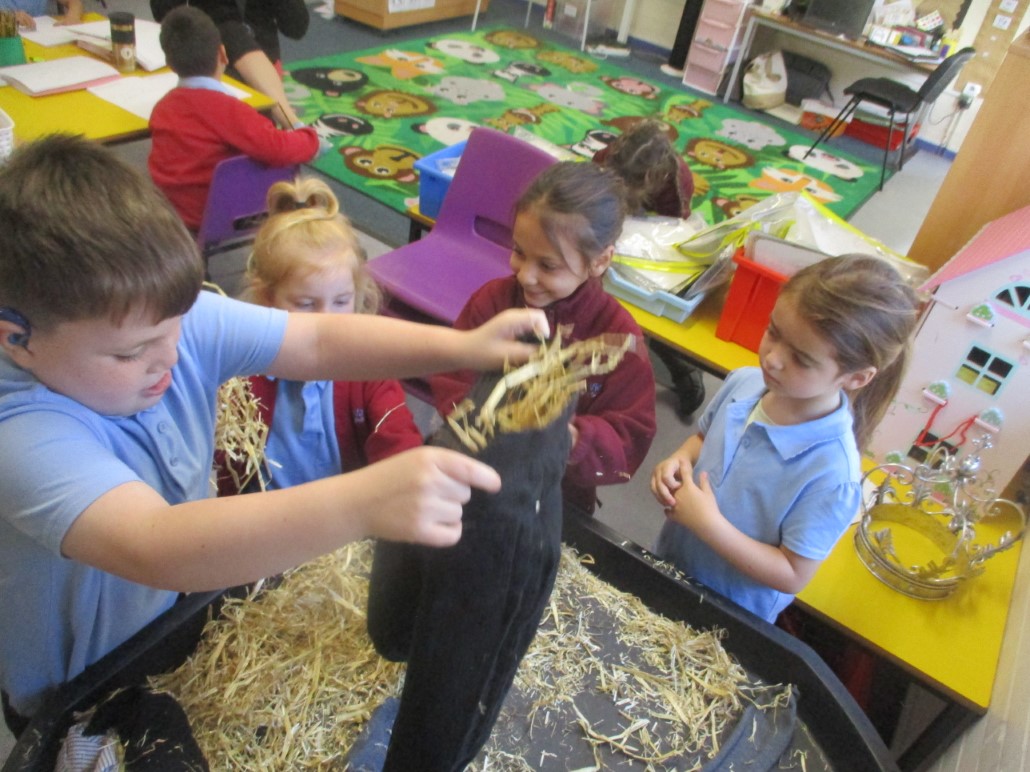 This term in our number maths lessons we are focussing initially on addition. We will use a variety of manipulatives to help us with this, have a look how well the children matched the numbers to the numicon to solve the number sentences.