Term 2
Our topic this term is: How Can I Make It?
Through playing and exploring children will learn to construct with a purpose. They will develop the use of a range of materials and tools and can begin to use them in different and unusual ways. Communication and language lies at the heart of the learning, talking, or maybe even recording, what they are going to make, sharing resources with their peers as well as beginning to evaluate how successful they have been.
As we begin to make links between our ideas, we make choices, check how well we are doing, concentrate on achieving what we set out to do and review our progress.
----------------------------------------
This week, our story focus has been 'The Jolly Christmas Postman'. We have been learning all about the responsibilities of the post people, and The Royal Mail even visited to tell us all about the journey of a letter. Following the visit, we took our own journey to a local post box to post our own mail. Keep a look out in your household, as a special delivery is on its way!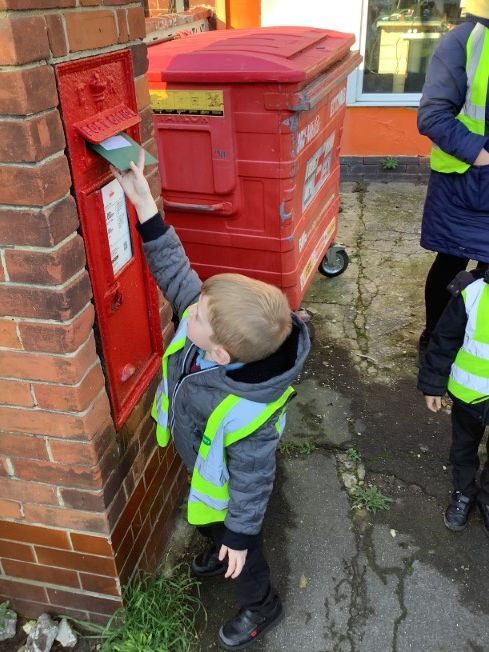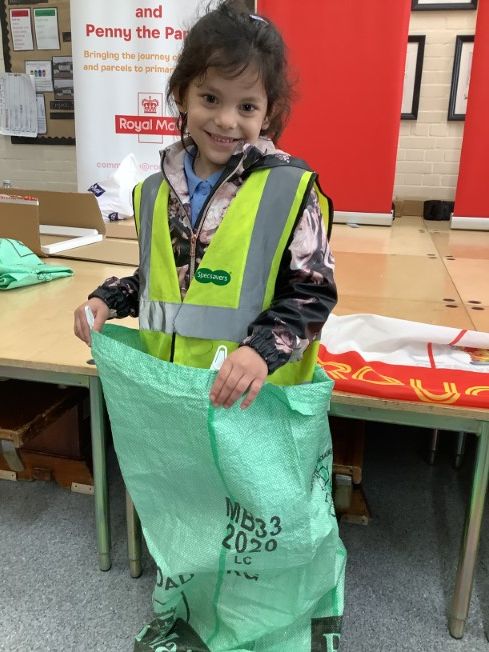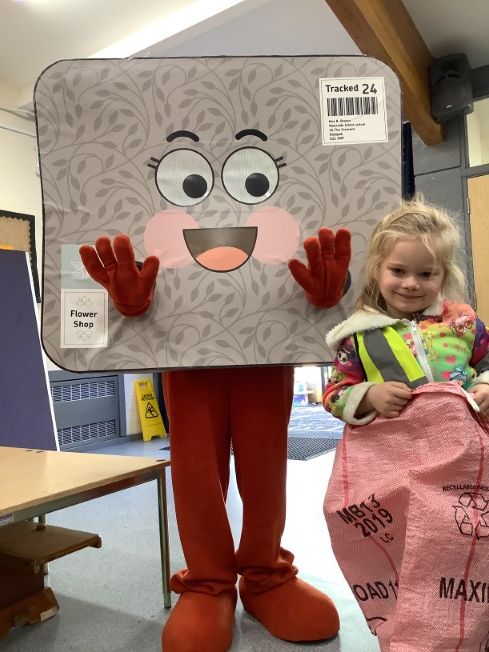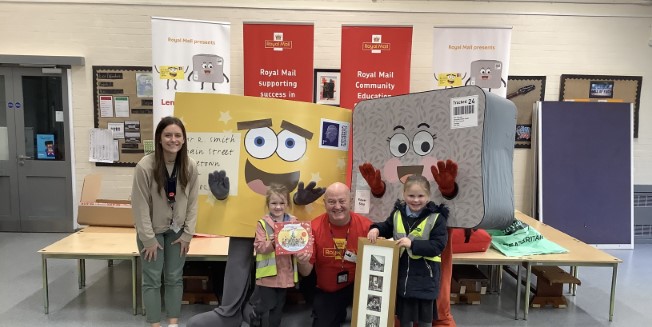 This week Orange Class had some visitors… Mrs Moseling's parents, who are Christians. They came to tell us all about the Christianity faith, their special beliefs and why it is coming up to a special time of the year. It has made us feel very excited for Christmas, and all that it brings.