Term 4
Our topic this term is Shape Of The UK.
Why do we live here? We live in the county of Kent – the garden of England, home to Charles Dickens and the main area for growing hazelnuts in the UK! The first ever James Bond book was written down the road in St. Margarets and we are the gateway to Europe being just 21 miles away from Calais in France. Where do other people live? Do you know anything about the other counties of the UK or how our country is divided up? As developing geographers, we will consider the shape of the UK as we travel from South further North. Along the way, we will practice our skills in map reading through the use of OS maps, Google Earth and atlases.  You will be so inspired by the wonderful and diverse shape of the UK you will want to discover so many of these extraordinary places in the future.
Our Learning Lift-Off
Our Learning Lift-Off started by testing our understanding by modelling the shape of the UK with playdough.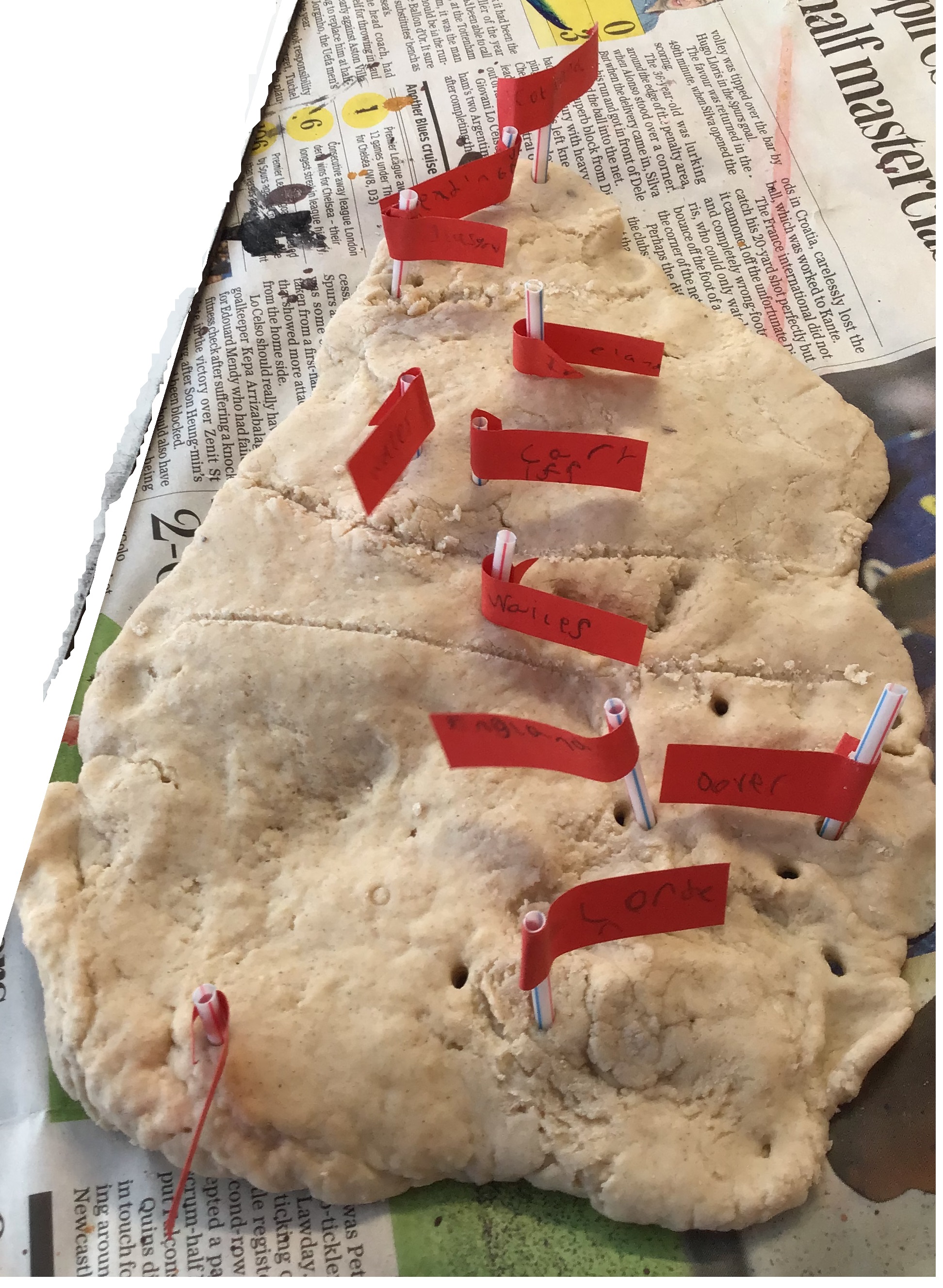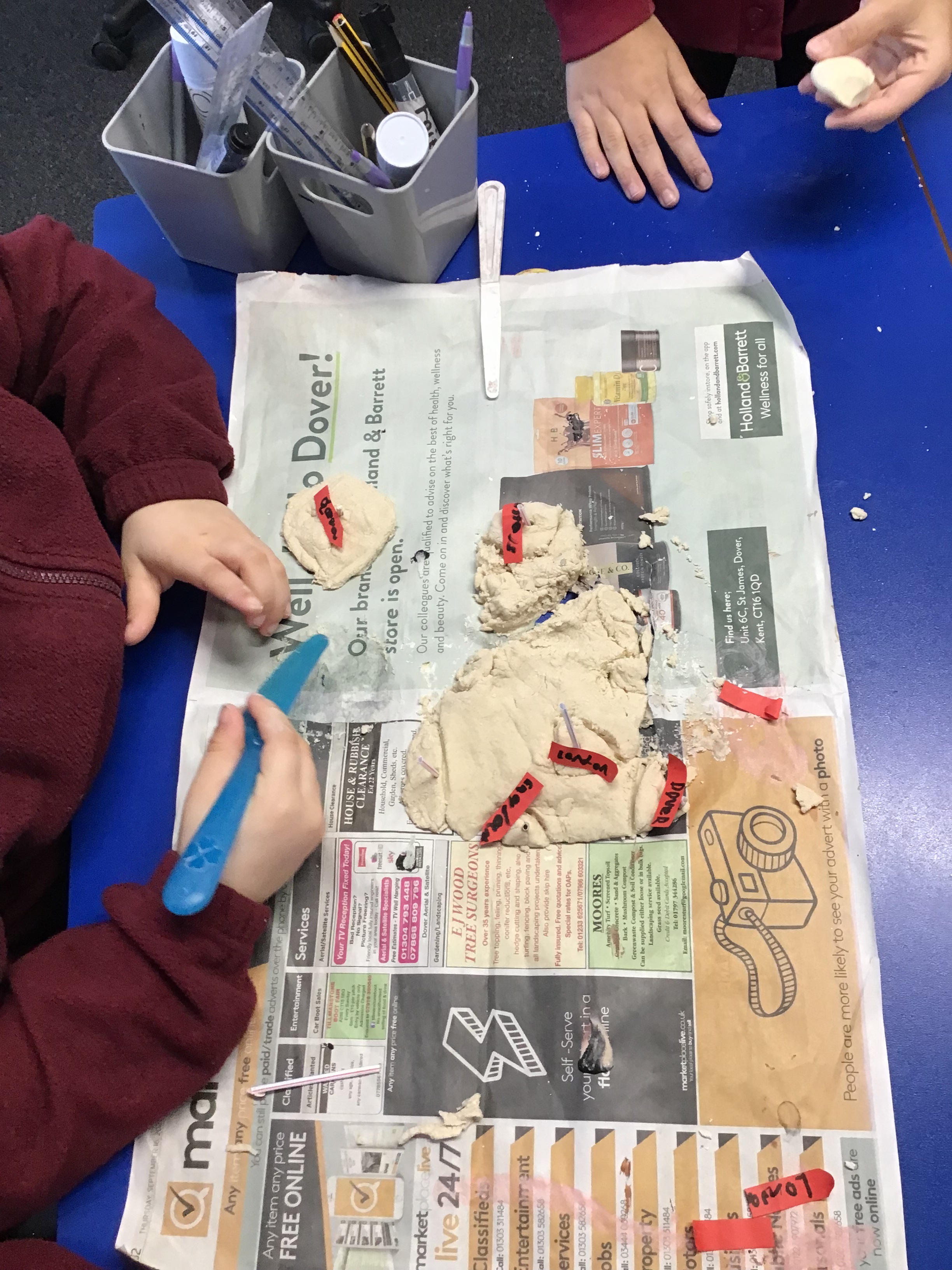 After studying maps the children improved their accuracy - here are some of their sketches.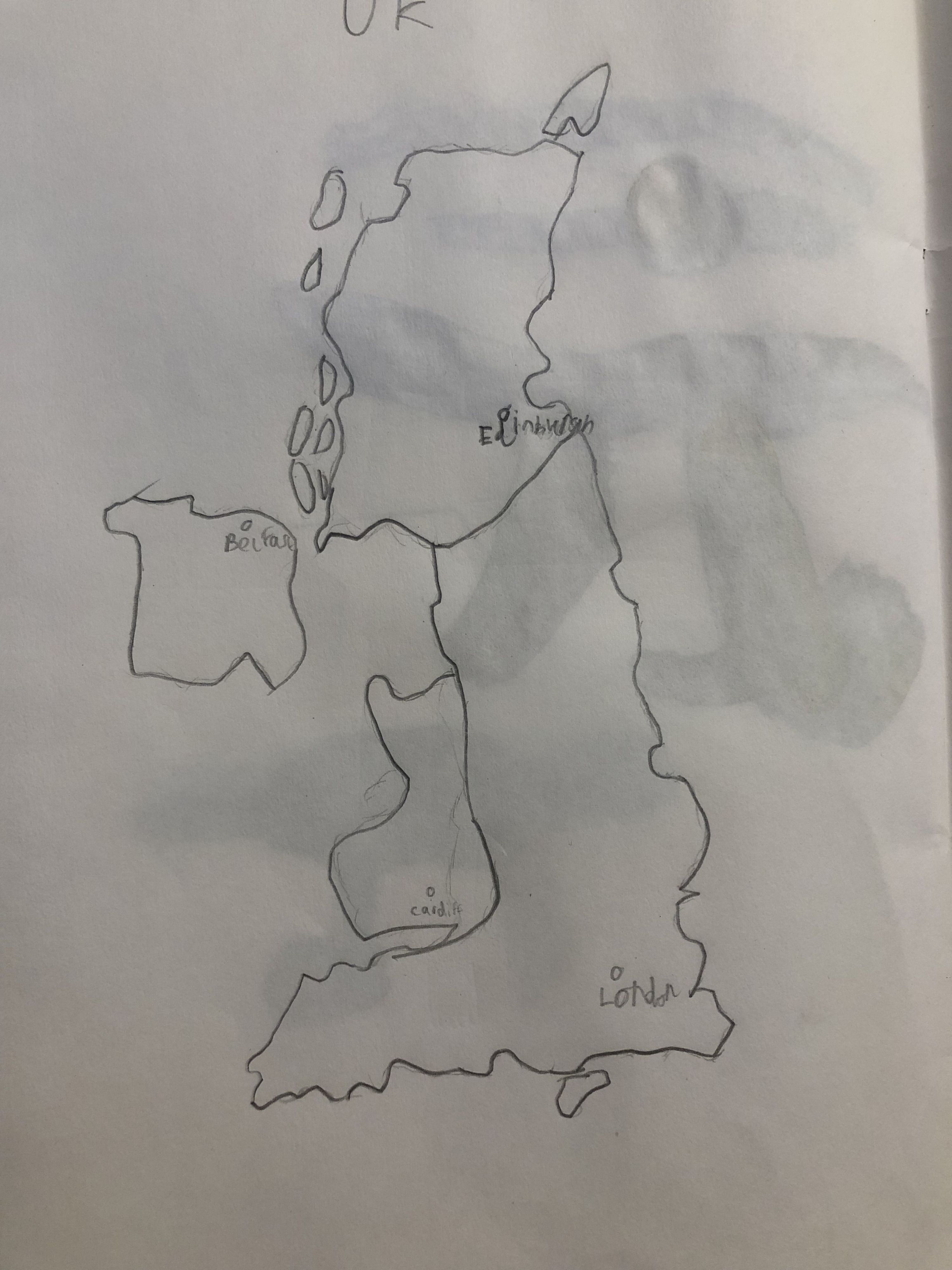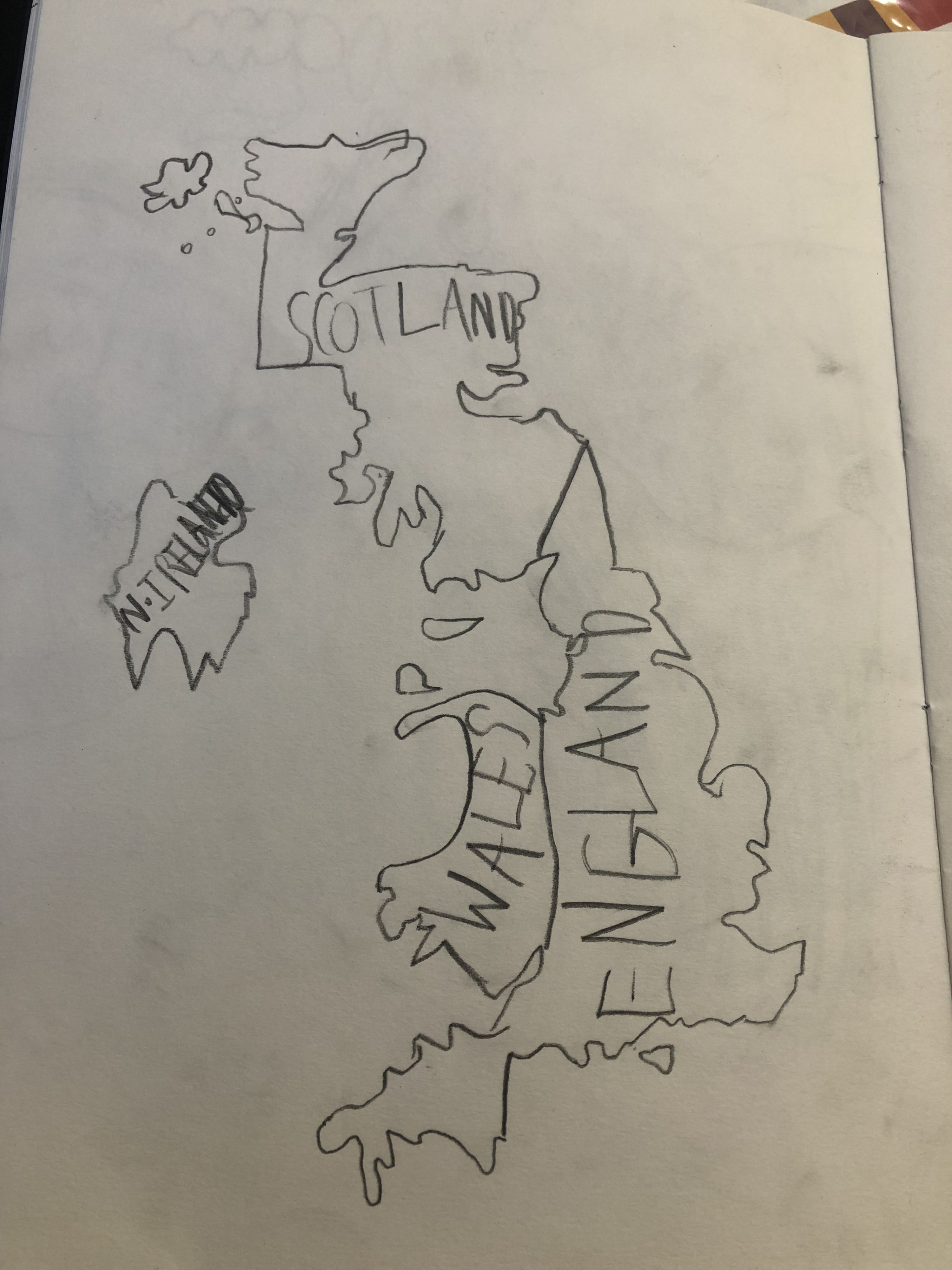 To answer our question "Why do Tourists Visit the UK?", we have learnt about famous physical and human landmarks. We used maps to plot their locations and explored why people want to visit them.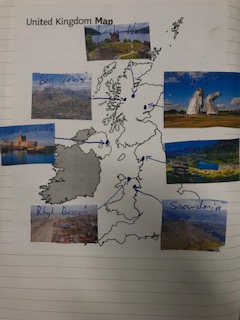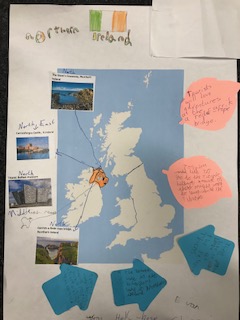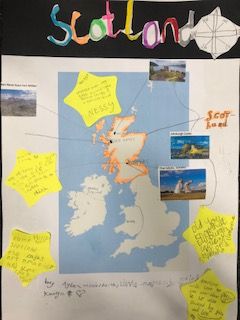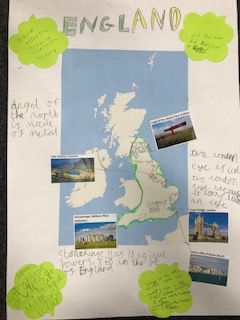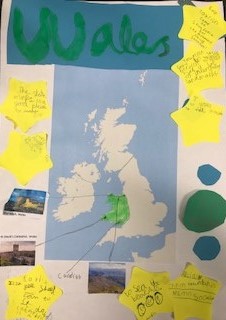 We were inspired by some pop artists like Andy Warhol to create iconic images of famous UK landmarks in various different media. Can you tell which they are?