Term 5
Our topic this term is Stone Age to Iron Age
Whilst exploring the lives of the pre-historic, we will become aware as historians of how artefacts help us uncover mysteries of the past. Knowledge and understanding about the Stone Age transition from hunter gatherers to farmers will enable us to consider whether we are still reliant on the natural materials around us today to enrich our lives. Developments in manufacturing and processes have allowed the evolution of these materials, but how has the pre-historic era impacted our life today? Was the change from a nomadic existence to becoming settled a necessary one? As Geographers, we will consider the areas of their settlement as well as designing homes as if Dover was the area of our settlement. Using the style of cave paintings, we will consider, 'How does Art speak to people?', 'Can we use Art to tell a story?' through this we will create exhibitions which communicate our lifestyle to those in the future.
-------------------------------------------
We have been learning about the Stone Age in Blue class and have been researching where they lived and how they built their homes. We used our research to plan our own Stone Age houses and created them in the field using found items – just like they did in the Stone Age!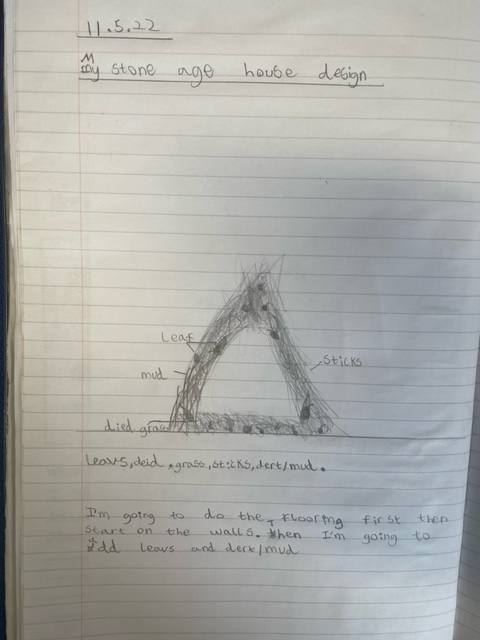 Have a look at what we created below. Miss Candy is super proud of all our hard work and our collaboration!