Term 5
Our topic this term is entitled 'Our Plastic Planet'.
At a time when transport and communication can connect the world in more ways than ever before, what we buy and what we consume can have a profound impact on the lives and societies of people and wildlife of the world. To be a global citizen is to become a part of something bigger than ourselves. Each of us has a responsibility to the communities which we are a part of – to respect each other's cultures and needs, to support one another and ensure that we work together locally, nationally and globally. As geographers and scientists, who protect our spectacular planet, we are going on a journey through our seas and oceans, explaining the impact us humans have on the environment. Along our way, we will discover the impact of this plastic waste and be inspired to create sculptures using discarded plastic and writing persuasively to campaign against
----------------------------------------
Year 4's topic this term is Plastic Planet. We are looking at the impact we have on our oceans and discovering how much plastic there is.
As our learning lift-off, we went litter picking on the path outside our school. We were shocked with what we found! There were loads of empty bottles and cans, as well as lots of tiny pieces of rubbish. We quickly filled three big bags with rubbish.
As a class, we are trying to be more responsible with our energy usage. We are remembering to turn off our screen when we aren't using it and also turning off the lights when leaving the classroom.
We are excited to learn how we can live more sustainably and how we can have a more positive impact on our plane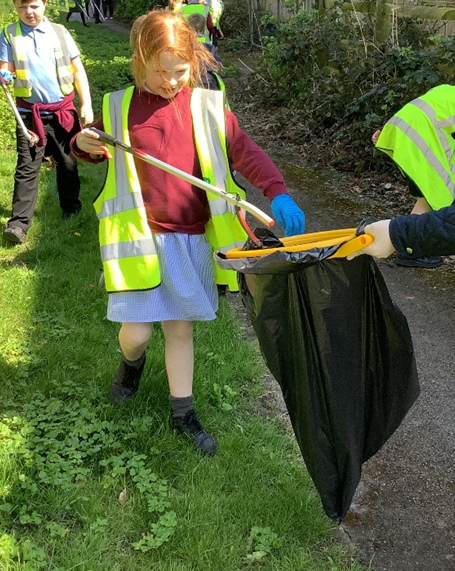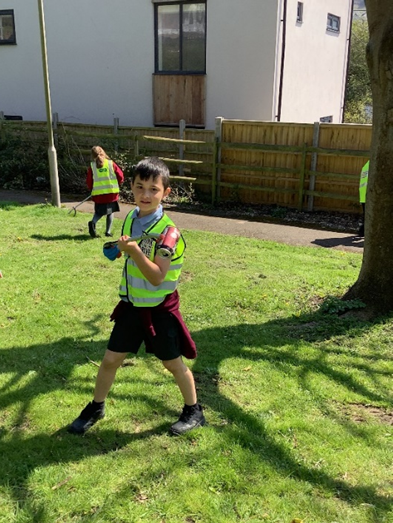 ---------------------------------
This week in Year 4, we had our Learning Landing at the Natural History Museum! We travelled up by coach to London and saw a show all about the biodiversity in our oceans. We then had a look around the museum and even saw a dinosaur! (Don't worry, it was animatronic.)
Have a look at our photos!